I saw all the nice comments you left me, thank you! I will definitely get back to them eventually. The reason posting has been sporadic is because I'm watching too much TV and turning everything into a mess and acting really, really lazy. I also have my Sweet 16 tomorrow night, and even though it's not a fancy ordeal, I dread being at work at 7am the morning after that. (Not that I don't enjoy it, but I still need to get used to everything at Tim Hortons and it's very overwhelming.)
Last weekend:
Mustard silk court shoe with Fenelon bows inspired by the 17th-century baroque style, from England, circa 1880.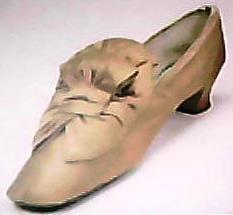 Monday:
Satin "Blinded" evening sandal with jeweled t-strap by Stuart Weitzman in 2009.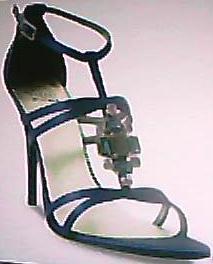 Tuesday:
Polka-dot slingback with bow ornament by Rayne in 1988.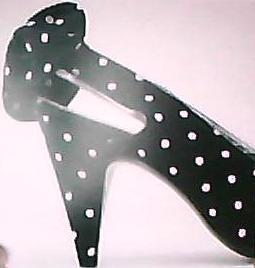 Wednesday:
Traditional metal nalin worn by women in bathhouses in Turkey in the 19th century.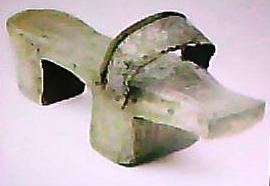 Today:
Denim stiletto-heeled cowboy boot by Andrea Pfister in the 1990s.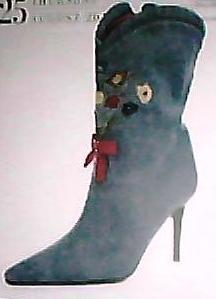 There's nothing like the quality of an Acer webcam. I need to stop complaining about everything.
XOXO,
Nina