The knit-along with Paula at Knitting Pipeline is going great guns.  Here is my finished Shaelyn Shawl that finished out at 26" x 54".  Only a piece of the shawl is shown because of poor lighting.  I'll update later.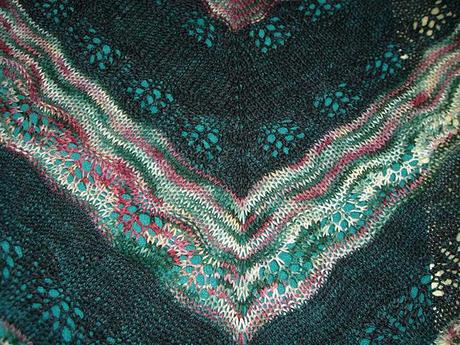 Five repeats of the lace were completed.  Two different skeins of yarn were used; the dark green has some cashmere in it...so soft.
113 people have posted on Ravelry over the past two weeks about this shawl, with almost 1,000 people worldwide having knit up and documented this pattern on Ravelry.