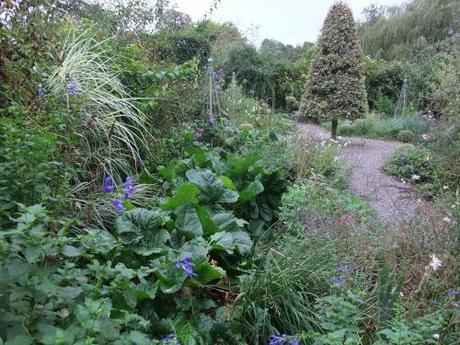 There comes a point when you realise that there isn't much more theory you can learn about something and the only way forward is to get hands on experience.  This realisation came to me yesterday when I attended an excellent propagation study day at Sally Gregson's nursery in Somerset  organised by the WFGA
There were 9 of us on the study day  with varying amounts of knowledge regarding propagation but all keen and interested.  As with all the other WFGA events I have been to this year the women* who attend are all good fun, down to the earth people many of whom work in horticulture on a day-to-day basis.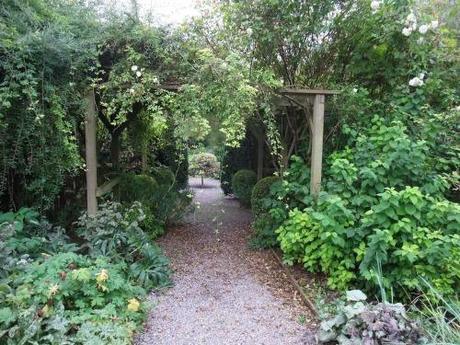 We spent the morning learning about propagation from seed and I realised that actually I know quite a bit about this type of propagation but as Sally said we all learn something new every day we are involved in horticulture and that is what is so appealing.  For me it was two significant realisations.  Firstly seed from a named variety will not come true.  This seems perfectly obvious in hindsight and I knew that F1 hybrids don't come true from seed but I hadn't realised that named plants ie those with a name in between inverted commas don't either.  They have to be propagated by clonal propagation.   The other realisation which I think was already half-formed in my head was that the natural  habitat of plants is very important to how you treat the seeds.  For example plants from the Mediterranean will not germinate in the heat of summer so there is no point sowing them in June/July in a hot greenhouse.  If you think about it when the plants scatter their seeds in the wild it is hot and dry and not ideal for germination so inhibitors exist in the seeds to prevent them germinating before the conditions are better.  I have copious notes about what seeds should be sown straight away, which need heat, which don't etc.  I also have several envelopes of seeds collected from Sally's garden (see photos).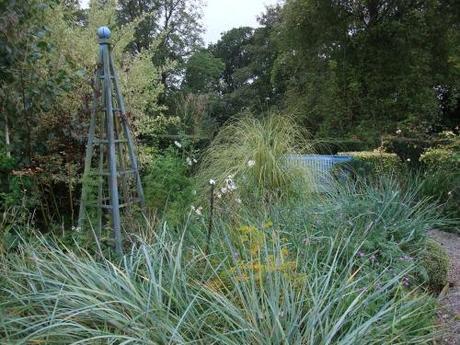 In the afternoon we moved on to clonal propagation, which is when you propagate the plant through cuttings of some form.  The benefit of this type of propagation is that you are reproducing the parent plant exactly whereas the outcome from seeds can be quite variable.  I finally got to grips with the difference between softwood, semi-ripe and hardwood cuttings and it isn't the mystery I thought it might be.  We  did most of our clonal propagation learning by walking around the garden and seeing what sort of cuttings would work on what, taking cuttings and then potting them up in the potting shed.  I bought some holly and pelargonium cuttings home.  I have taken cuttings before and had some success and I was surprised there wasn't much else to it than I already sort of knew and the best way to learn is to experiment and see what works.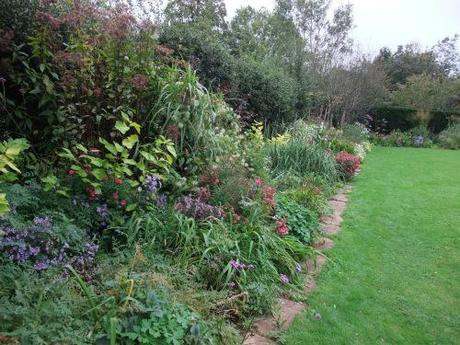 The overriding message I got from the study day was the idea of give it a go.  There is nothing to lose from trying a few cuttings than the cost of the pot and compost and a little time.  Some attendees expressed irritation when bought seeds didn't come true to form but for me this is part of the entertainment of growing plants.  I suppose if I was to do this  as a living it would be more vexing when something didn't come true and was unsaleable but I'm not there yet – but I will be one day but hopefully by then I will be more confident in propagation
*Whilst it is called Womens Farm and Garden Association men are welcome too and I have come across one so far attending a study day.
The photographs were all taken in Sally's lovely garden.