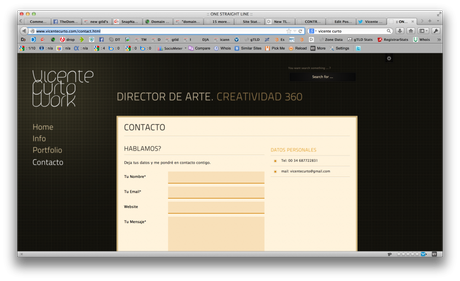 I got a serious of emails the other day on a domain name we own Hablamos.com
The offer came into us unsolicited and except for the amount which we quoted as in dollars, but for the purposes of the post is now referred to just being $xx,xxx; the emails are reprinted word for word:
This is the email we received from [email protected]
"Hi, I'm Vicente Curto and I'm interested to know the price to buy this domain (www.hablamos.com)… Thank you and I hope you send me the info soon."
Our email response:
""This Highly brandable domain is priced at $XX,XXX
Thank you for your interest.
This offer is valid for 7 days and subject to all the terms and conditions listed on our site.""
Here is the response we got back from Mr. Curto:
"Ok, I would like to buy this domain. What's the way to do it?
Thanks!!!"
Here is our response back:
"I will start a transaction at Escrow.com using your email address
Escrow.com will hold your payment until you have full control of the domain
You should be receiving instructions from escrow.com shortly"
Then a few hours later I get this response:
""Sorry, at this moment we're not going to buy this domain. Thank you and sorry for the inconvenience""
Hum
Another deadbeat buyer, time waster, game player.
No excuse.
When I quote a price if its too low I have to eat it.
I once sold a domain and got an offer the following week while the domain was still in escrow.com for double the amount.
I still went ahead with the transaction which I agreed to.
I expect everyone would do the same but if they don't expect to be called out.
So be on the look out for Mr. Curto using the email address of [email protected] his website appears to be vicentecurto.com as he lists the same gmail address on the contact form on that site as he wrote me from.
Interesting enough check out the contact form on his site
The word on the top of the form
Hablamos.
We will continue to call people out as we find them or in this case as they find us.
Got another one cued up for next week one that started with an unsolicited offer of over $2 Million.