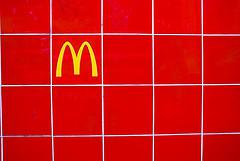 photo : Eric Hauser
As a cross-border battle comes to an end over the rights of ownership of a special cheese sausage, there's another attack on the Austrian appetite. And it's one that's traveled from Thailand, making it an International insult!
Knödel
It might be that I'm a bit of a nerd about Austrian food, but when it comes to an international insult against the Knödel it's time to emphasize the importance of this delightful delicacy.
Knödel are a staple part of the Austrian diet. No self-respecting alpine admirer – whether they be skier, snowboarder, hiker or biker – would miss out on the chance to nibble a Knödel given half a chance. They're full of sweet or savoury stodge and absolutely essential when pushing the parameters between man and mountain.
When you see Knödel or Knudel written on a menu, do not be distracted by thoughts of thin stringy bits of unleavened dough. In Austria your Knudel will have so much more about it!
Knudels are large round balls made from either potato or bread. They may be savoury with spices and bits of bacon, or sweet like the Wachauer Marillenknödel - a whole apricot wrapped in dough, boiled and then rolled in caramelised breadcrumbs ( a bit like a crumble topping, but so much better!).
The International Intruder
September 12th marks a dark day in the Austrian culinary calender. An international intruder will invade. There'll be sauce shed at the sausage stands; tears where there should be Sachertorte; and groans as folk feed themselves their goulash.
What is about to attack the Austrian appetite?
Mc Donald's McNoodles
Not locally 'sauced' sweet and savouries will you see in the shops this season, but terrorist that have traveled from Thailand!
The burger boys are are bringing on a battle.
Oh, they may make their noodles sound healthy with vegetables, salad and chicken. They may spice it up with curry or sweet and sour sauce. But the fact remains these Asian attackers will not be authentic Austrians.
Is that what you want as you work your way through a hard ski, 'board, hike or bike alpine day?
Testing Times
But fear not as fortune would have it, these outrageous assailants will not be in amazing Austria for too long. Mc Donald's Mc Noodles will be here for much less than a year – only a few months at most.
It's certainly testing times ahead for Austrian appetites as these thin, tempting Thai's go on trial.
'Send them packing!', say we. 'Bury them with your burgers, McD!'
Like the scandalous savoury saga (the battle between Austria and Slovenia over the Kaiserkraner) – where Austrian won the war last week to keep the sovereignty of their sausage – Knödels not noodles, will win the hearts and bellies of ski,'board, hike and bikers!
Chalet Lowonahill is an all-season, rustic style holiday home in Styria. It's the ideal place for you to discover the delights of the 9 provinces of Austria. To find out more, simply click here.