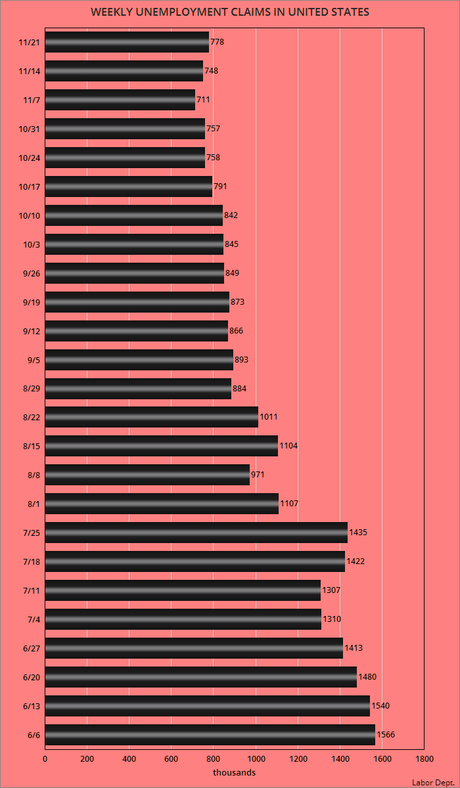 The Labor Department, because of today's holiday, released their weekly statistics a day early. Those statistics show that another 778,000 workers filed for unemployment benefits in the week ending on November 21st. It marks the second week in a row that the number filing for unemployment has risen. The economy, for workers, is not getting better -- it's getting worse.
Here's the official Labor Department announcement:
In the week ending November 21, the advance figure for seasonally adjusted initial claims was 778,000, an increase of 30,000 from the previous week's revised level. The previous week's level was revised up by 6,000 from 742,000 to 748,000. The 4-week moving average was 748,500, an increase of 5,000 from the previous week's revised average. The previous week's average was revised up by 1,500 from 742,000 to 743,500.