J.M. Kelley enjoys writing love stories. Her short story, Killing Me Softly, earned a first place finish in the In Other Words Competition at the 2010 Pennwriters Conference, and her non-fiction piece, Anniversary, won a second-place prize in the Carrie McCray Memorial Literary Awards at the 2010 South Carolina Writer's Workshop Conference. She is here today to tell us about her new book, Drew In Blue.
Congratulations on your new book, Drew In Blue. Can you tell us about it?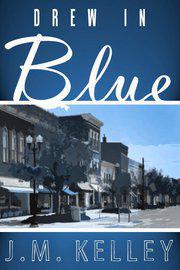 Drew In Blue is the story of a thirty-six year old loner unexpectedly saddled with the task of raising a baby while trying to sort out his mess of a life. Problem is, he just keeps making things worse for himself. It's a running theme in Drew's life, considering he never does anything the easy way. The River's View, Pennsylvania gossip mill is watching each misstep as Drew juggles a price-gouging babysitter, a major case of artist's block, and a best friend with an opinion to share on every bungled choice he makes.
Drew's love life isn't faring much better. Despite a long history of relationships that never really get off the ground, he falls head over heels for someone new, hoping that she might be the one to end his romantic bad luck streak. After a few abysmally bad false starts, things finally start looking up for Drew. That is, until he finds out (the hard way, naturally) that this new love interest isn't the one for him after all. Turns out, it's actually lifelong pal, and high school girlfriend, Kristina Moser.
Drew's feelings for Kris intensify as he witnesses her growing bond with his son, and he finally realizes where he belongs. Now all he has to do is convince Kris he's right… and she's just not buying it.
I noticed your book is available as an ebook. This is one avenue I am considering for my books. Has the experience been positive?
It's definitely a positive experience. Being a debut author with a digital novel, I admit there are times I am left wondering about how to brainstorm fresh ways to promote my story, but the hands-on feeling in the process is incomparable. I love the experience of leading a person to my story, and getting their positive feedback a few days later. There's an intimacy with the readership that I wonder if I could duplicate in other publishing formats.
Lazy Day Publishing produced your book. Have you found them to be a cooperative publisher? Did you have to pay any fees as part of publication?
Lazy Day Publishing has been wonderful. They are always available to answer questions, and are supportive of the various ways in which we promote ourselves. I felt my opinion was very valued in the process of bringing Drew In Blue to publication. My personal vision regarding my cover was not only heard, but incredibly well-translated. I'm thrilled with the finished product and wouldn't want any other version. In creating trailers for our books, Lazy Day went a step beyond and tapped musician Ehron VonAllen to compose original music for each story.
And no, I've never been asked to pay any fees as part of publication. If any publisher asks you to pay a fee, that's a clear sign to run the opposite direction. I'm a very lucky author to have found Lazy Day.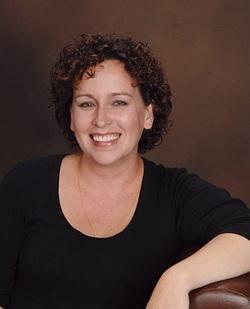 How can we learn more about your writing?
My official website can be found at JMKelleyWrites.com. There, you'll find an excerpt from Drew In Blue, purchase links, reviews, my new book trailer, personal (and highly amateur) photography, and my blog. The running theme of my website is randomness at its finest, and I'm always happy to welcome a new follower to the mix. I'm also on Facebook and on Twitter as @JM_Kelley.
Thank you for joining us today on Writers in Business. I have one more question for you. Where can we find your book?
Drew In Blue can be downloaded from Amazon, Amazon UK, Barnes & Noble, All Romance, and Omni Lit. The book can be easily downloaded through my web site.