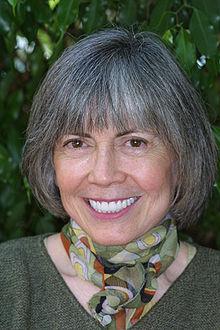 Supernatural writer Anne Rice chatted with Metro.us about her newest novel "The Wolf Gift" that hits shelves today. Previously Mrs. Rice had already expressed that she likes True Blood, so it was no surprise that she mentioned the show when asked about her favorite supernatural show.
I think True Blood is very clever and very funny. I think Charlaine Harris is an amazingly clever writer and Alan Ball is brilliant too. To me, I enjoy more than anything the comic aspect.
After the cameo of Charlaine Harris, maybe we can expect an appearance of Anne Rice as well…
Oh, I would love to. All they have to do is call me, and I will go to Sam Merlotte's and sit there with my notebook and interview a vampire.