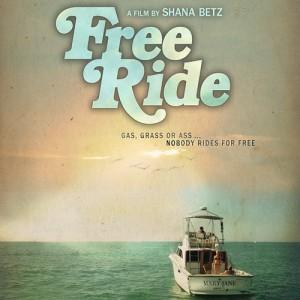 Anna Paquin's film, "FREE RIDE" will open the 28th annual FLIFF (Fort Lauderdale International Film Festival) will run Oct. 18 through Nov. 10 with themes familiar and new.
True Blood's Anna Paquin is the marquee name attending FLIFF 2013 to represent the film executive produced by her hubby, Stephen Moyer for their production company, CASM. 
This year, the festival will open with "Free Ride," a taut tale of a hard-luck single mom ensnared in the South Florida drug culture in the 1970s.
It was written by former South Floridian Shana Betz and stars Paquin, best known for her recent "True Blood" and "X-Men" roles and the Oscar she won at age 11 for "The Piano." Both will attend the Oct. 18 screening.

"I usually open with a comedy, something fun, and I'm kind of surprised myself that I decided to go this way," Von Hausch says. "But ['Free Ride'] is terrific. You'll be gripping your seat. … And Anna Paquin is just brilliant."
To learn more about FLIFF, go to their web site - fliff.com
source: southflorida.com