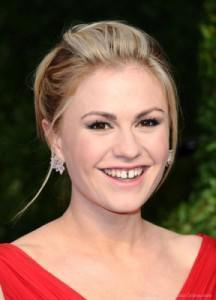 The city of Christchurch in New Zealand was hit hard in two earthquakes last September and February. Some of New Zealand's top celebrities, business leaders and sportspeople are joining together to raise funds for the rebuild of Christchurch.
Rise Up Christchurch -Te Kotahitanga will be centred on a live telethon, broadcast live on TV, with an international cast of contributors doing their bit for the Christchurch Earthquake Appeal.
Ex-pat celebrities who have committed to supporting the telethon include Rachel Hunter and actors Anna Paquin and Martin Henderson, with more to be announced over the coming weeks.
It is being organised by the Rise Up Christchurch group which is focussed on helping the city recover from the devastating February earthquake.
The telethon will be a 12-hour event held on May 22 – three months after the February 22 earthquake. It will also be streamed live online throughout the world. The telethon will be broadcast from Christchurch's CBS Arena and centres from around New Zealand by Maori Television. It will include live crosses to regional centres and global activities in London, Los Angeles and Sydney.
People will be able to pledge money by toll-free line and donate directly online.
For more information and to show your support visit the through Rise Up's Facebook page.
Source: TVNZ.co.nz