True Blood's Anna Paquin makes the cover of LA Weekly's Winter film review.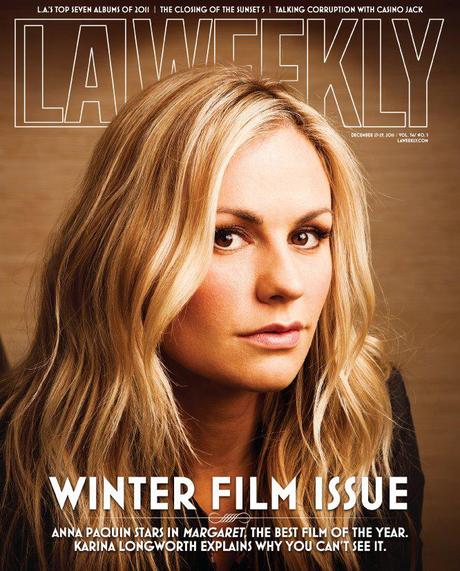 Also, her film "Margaret" was picked as their No. 1 choice for 2011. Here's what they say about the film:
MARGARET, Kenneth Lonergan (U.S.) - Margaret, written and directed by Kenneth Lonergan (You Can Count on Me), starring Anna Paquin with key supporting performances from Matt Damon and Mark Ruffalo, is the best film of 2011. Chances are very, very good that you haven't seen it — or weren't even aware that it was something you could see. And right now, it isn't — at least, not in LA.
Good news, recently we read that Margaret might get more release dates.  Our post about it's possible re-release was published last week, you can see it here.  So, keep your eyes and ears open to see if it will come to your town.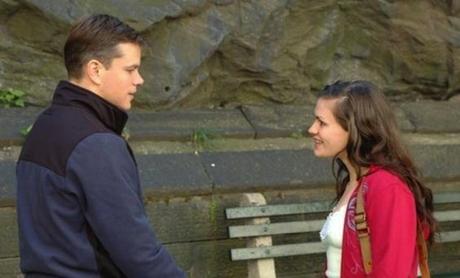 Also, critic Alison Willmore over at Movieline chose Margaret as #5 on her top ten list. Here's what she said about it.
5. Margaret
Messy, vivid and wonderful, Kenneth Lonergan's difficult production has become a critics' cause, in part because of how tough it's been to actually see. It's worth the trouble, and in some ways better because of the long wait in reaching the few theaters it did — it now looks less like a movie about post-9/11 New York and more one about the city in all of its anonymous, chaotic glory, about a teenage girl's first horrific brush with mortality and about the strange places that life leads us.
source: laweekly.com
source: laweekly on acebook.com
source: movieline.com