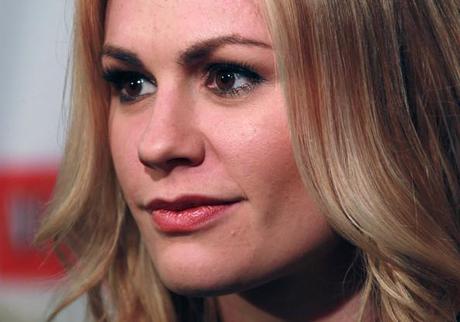 Anna Paquin will be heading down to Lousiana but it won't be for her True Blood character Sookie Stackhouse. Rather, Paquin is going to be filming there for a new film entitled Straight A's according to Variety. The film also stars actor Ryan Phillippe.
Slated to be a comedy, the movie is said to be about Phillippe's character who has spent the last decade in and out of rehab. Haunted by the ghost of his mother, he returns home to Shreveport, LA only to find that his brother's wife and former lover played by Paquin is still pining for him.
Production on Straight A's begins today in Louisiana and is being produced by Nu Image and Millennium Productions.
Source: Variety.com- "Paquin, Phillippe to Star in Straight A's."
Image Credit: David Livingston, Getty Images North America