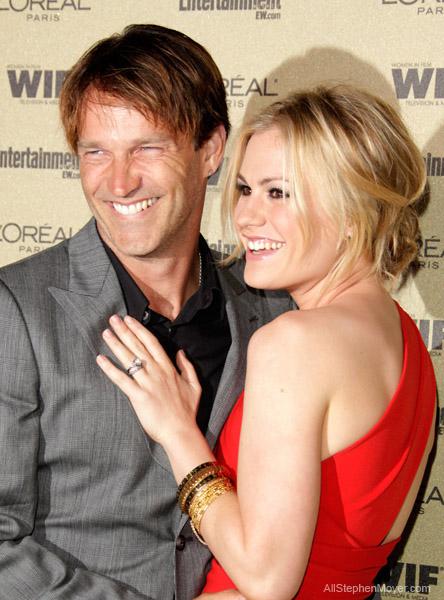 It was confirmed by their reps today that True Blood's Anna Paquin and Stephen Moyer are expecting a child.
Reported by EW today, the baby is due in the fall. The pregnancy is Anna's first and Stephen has two children from previous relationships.
As all our fans know, the couple were married in Malibu, Calif., in 2010 after meeting on the set of True Blood 's pilot season in 2007.
They both will return to play Sookie and Bill as True Blood returns for its fifth season on HBO June 10.
We are so happy for Anna and Stephen and we send our most heartfelt "Congratulations!"