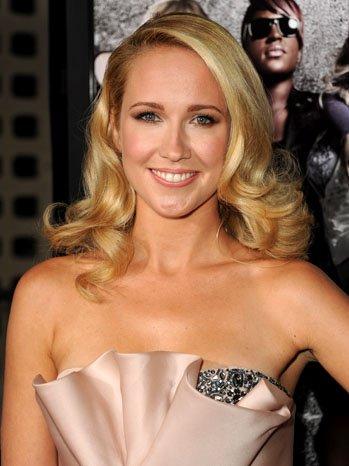 Anna Camp (Sarah Newlin) will be playing the starring role in the new ABC comedy Damaged Goods. This is the latest project from Awkward show creator  Lauren Iungerich. The series is set to explore sexual politics in the post feminist era.
Camp will be playing Nicole, a young successful lawyer who becomes confused and ultimately betrayed by her boyfriend Tim when he tells her they can no longer continue seeing each other if she takes a promotion he was supposed to get at the firm they both work at.
In the interim, Anna will be part of True Blood's seventh and final season as has been confirmed by the appearance of Sarah Newlin's family. The HBO series is currently in production and will return to TV this summer.
More information about Damaged Goods will be posted if it becomes available.
Source: Hollywood Reporter.com- "Anna Camp to Star in 'Awkward' Creator's ABC Comedy"
Image Credit: Getty Images

Print

PDF