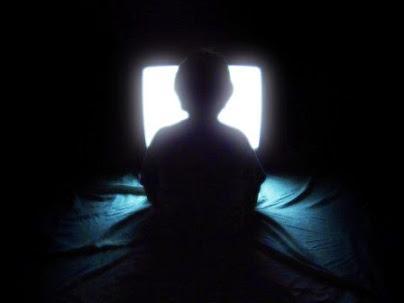 Oh hey, I wonder what this little feature is…
So as an attempt to liven things up at the end of the month, we're going to be doing a hopefully monthly feature where we recommend anime we watched each month that are…well…worth watching! Considering I just finished my backlog this month, I surely have some titles to choose from right (or do I have a surprise)? But what about the rest of the team? What about you guys? What anime's been worth watching this month? Feel free to share, and we hope that it's actually as good as you say it is.
So, without further ado, here's some anime worth watching in July.
Justin: There's some fairly solid titles airing this summer. Aldnoah.Zero has walking potential as it pushes through every week, Monthly Girls Nozaki Kun, while not necessarily funny, is charming as heck, and Sabagebu is exactly the C3-Bu/Girls und Panzer/all comedy bent that I wanted and got in spades.
But Barakamon is my favorite of July. It probably helped that while everyone else was watching Barakamon in their various ways, I was lazy enough (or maybe I like torturing myself) to wait until FUNimation FINALLY put the episodes up on their site. I have no idea what happened and that's pretty unacceptable to have a delay like that. But since I had other anime to tide myself on, I could wait. And that was a good idea, since Barakamon is the most violent show airing this summer.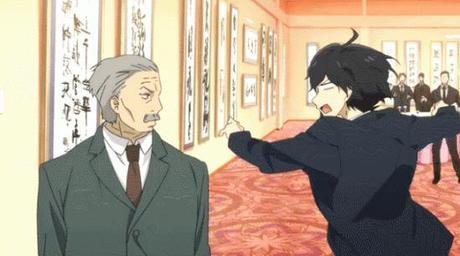 …..
…..Ok, maybe I'm lying.
Barakamon tells the story of Seishu Handa, a calligrapher who gets sent to Gotou Island after he decked the old guy you saw above (and even kicked his shoe at that old guy's butt for added measure!). Just when he thinks he's by himself in order to cool down from this recent episode, he gets introduced to most of the people on the island, who, in their own way, teach him why his piece was called mediocre and challenges his perspective on his work.
Aside from some moments where I question if Suzuko Ono, the voice of Naru, is the right VA for this series, this has been one of the biggest surprises of the season. Ok, that's kind of a lie– I had this show ranked 6th in my Compendium because it seemed exactly like the type of show that interested me and would be good. It's been even better than that, and definitely in my Top 3 of shows I look forward to every week.
….Even though I'll be behind an episode. Well, even if you're not behind it, go catch up to this anime and have some fun watching this calligrapher freak out over a ghost in the hospital. Or learn about the manga artist who hated guy on guy, and continued to find out what else it entailed anyways. I haven't even mentioned her shounen manga submission that puts violent stuff like Deadman Wonderland and Akame ga KILL! to shame…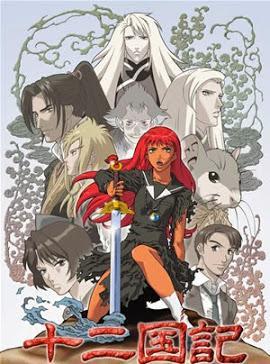 Manjiorin: Normally I'm a manga gal but I do watch anime, and this month I'd have to recommend 
The Twelve Kingdoms
. I've owned the cheaper Media Blasters sets for a really long time and got fairly far in the series years ago, but never quite finished it. Recently I've decided to go back to it and man, it is still really good.
The Twelve Kingdoms is actually based on a series of eight fantasy light novels by Fuyumi Ono. Here in the US the first four novels were released by the now defunct Tokyopop, but I heard rumors of missing material and general quality issues. I have a couple of the books and enjoyed them, but the anime is a great place to start with the series, as t really just feels like a fantasy series that happens to be an anime. At first the story focuses on Yoko, a high school student who is whisked away to another land by a mysterious man who pledges his allegiance to her after her school is attacked by a large beast. Lost, unsure of who to trust, and unable to return home, Yoko slowly learns that she may have more of a place in this new land then she ever did at home.
The Twelve Kingdoms has a couple of real strengths: there's tons of world-building and mythology, but because you see the world through Yoko's eyes (at least at first) you find out things organically in small chunks or through conversations — no out of place-info dumping here. I tend to have hard time keeping names and things straight in anime, but things are really easy to follow in The Twelve Kingdoms. The series' other humongous strength is its characters. Yoko especially is just a wonderful main character. Within the first 15 episodes alone (the show totals 45 episodes) she goes through major character development: Yoko starts out as a sort of detached perfectionist high schooler, but finds her morals tested when she has to fight to survive in the kingdoms. The transition Yoko goes through is really interesting, and you get to see a lot of what goes on in her mind. Later in the series other characters are explored besides Yoko, and those arcs are equally as interesting. Unfortunately, though I haven't made it to the end and I do know the anime doesn't really have a conclusive ending. Still, don't let that deter you from one of greatest fantasy anime series out there; the series is easily one of my top five, and I haven't even finished it!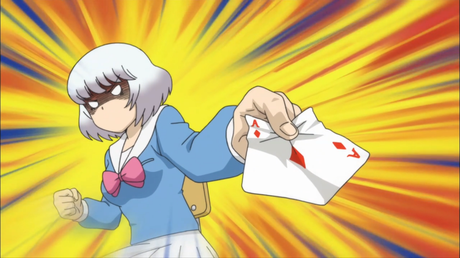 Aced it!
Ben: Tonari no Seki-kun is an anime that I loved watching every week when it started airing back in January, but as time went on, my responsibilities became harder to fulfill while still watching anime for leisure, so I sort of forgot about this series. Around the time July came around, I remembered that I hadn't finished the last ten episodes of this series, so I decided to just go for it and finish them all.
Those last ten episodes reminded me of why I loved watching this anime in the beginning. They were witty, interesting, and above all, funny. At 21 episodes, each consisting of little more than five minutes of substance, it amazes me how such a little concept in each episode can be turned into something this interesting. In theory, this has boring written all over it. In reality, it's much more than even I would have wanted to get out of it.
The main premise is about a boy named Seki-kun and how he procrastinates in his various classes in strange, elaborate ways. All of this is being observed by his classmate, Yokoi, as she provides "color commentary" of sorts. Seki never talks. Not once, or at least not directly to the camera. In fact, the series relies very minimally on the use of direct dialog. I wouldn't go as far as to say that it's dialog that's entirely made up of "breaking the fourth wall", but it's not the usual dialog you'd expect. The best way to put it would be constant narration.
The setting is almost always the same; Seki is in class doing something random, and Yokoi is watching him almost to an obsessive degree. The fun part isn't in the setting, but it's instead in seeing how over-the-top it eventually gets. For example, there's one episode where Seki decides to play mini-mini-golf on a table, and it ends with one of his classmates thinking that Seki and Yokoi are dating. There's another where Seki decides to pick out glasses frames. My personal favorite episode, however, was the one where Seki makes a flipbook, which turns out to be an advertisement for a hobby shop.
The one factor that pushes this anime into the realm of greatness, though, is how every episode is just so simplistic. These episodes must have been easy to write; just start with something normal and run with it. Take for example the episode where Seki is passing notes. Sure, the idea of passing notes in school is simple enough, but the episode takes so many turns with Seki eventually revealing that he has his own mail service for notes in the school. That type of humor really works on me, and I found it fun to see exactly how each of the situations would turn out to be over-the-top.
After a lot of thought, I'd say that this anime is probably my favorite of 2014 so far. It's such an original concept that's entertaining and doesn't overstep its boundaries. If this were a 22 minute show, then it would literally be the most boring show I've ever seen. Since everything's been condensed to roughly 5 or 6 minutes, it comes across as short, humorous bursts. If you want a short, witty, and creative show, then look no further.
Neomo: I choose Nisekoi.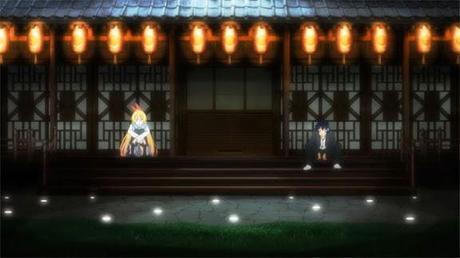 I'd heard about it for a while, but since it immediately came after Monogatari Series Second Season (I'm a huge Monogatari fan by the way), alarm bells began to ring. Knowing what it was about, I was very very skeptical as to whether Shaft could pull off a rom-com show, and make it their own way, with all their magnificent architecture, slow motion scenes and head tilts……all in super-duper-mega-ultra HD.
But it worked. Oh, did it work!
I always liked the rom-com shows where the guy plays the good guy (cooks, cleans, kind to girls, not a pervert)……like Toradora!, and Raku Ichijou is one of them, only he's the sole heir of a Yakuza family, who are at war with a gang who are just over the river (or something along the lines of that). He has a normal school life and, of course, has a massive crush on Kosaki Onodera, the uber-shy girl in his class. He also clings onto a promise he made 10 years ago: to reunite and marry a girl who has the key to the locket he treasures.
Then, out of the blue, the gang's daughter, Chitoge Kirisaki, transfers into school and, to keep a ceasefire between the two warring gangs, she and Raku have to be fake boyfriend and girlfriend for their 3 years of high school, much to both their disgust.
They already hate each other from day 1, and this fake relationship only adds fuel to the fire. Along with Raku's massive crush on Onodera, and the entire class believing instantly that the two are all lovey-dovey, plus so much more from both Raku's and Chitoge's end……the entire show ends up becoming one big mix-up. But a good mix-up! A great one, at that!
One great quality in this show is that all of the characters are likable/lovable. Not to mention the bickering two and uber-shy Onodera, we have Shuu, Raku's pervert of a best friend, Chitoge's devoted bodyguards, who are convinced their relationship is fake, and Onodera's best buddy Ruri, who's smarter than all of them put together. I'd mention more, but I just can't……on the count that I haven't finished it yet. But I know I'm going to love the rest of the show, and the ending, which right now is still very open-ended. Watch it and you'll see what I mean.
(Saying that though, I haven't read the manga……)
And so now I'm watching this, and loving each and every episode, I'm convinced that Shaft are capable of making shows of all sorts of genres. And it's definitely one of my favourites for 2014 already, even if we still have another 2 seasons to go.
Crunchyroll has it, so feel free to check it out. Plus Viz Media is publishing the manga in English.
The following two tabs change content below.

Justin
Justin is the founder of Organization Anti-Social Geniuses. Anime & manga fan that likes to blog about anime and manga, is addicted to sports, and weak to crossovers. You can follow Justin on Twitter @Kami_nomi.

Latest posts by Justin
(see all)
Anime Worth Watching July 2014

- July 31, 2014

Takeshi Obata's Gonna Be At New York Comic Con

- July 29, 2014

Viewster Steps Into The Anime Streaming Service Game

- July 29, 2014

This Is How You Can Watch Anime Legally in 2014

- July 28, 2014

Reference Resource Mondays: Let The Games Begin!

- July 28, 2014