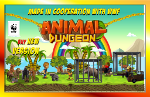 Here at A-Z Animals we are incredibly excited to announce the launch of a fun and educational animal app game, in collaboration with Appimize and WWF, where users are able to spend hours hooked playing an easy to use platform game whilst learning all about the plight of some of the world's most endangered animal species.
Animal Dungeon was made by Appimize to create awareness about the importance of preserving wildlife around the world as endangered animals are suffering every day in a variety of different habitats at the hands of mankind, by educating users about individual animal species that are found throughout the different continents.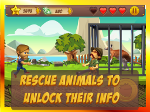 This simple and interactive platform-style game takes the user around the world on a quest to save innocent animals from an Evil Poacher who hunts and captures endangered animals for his own personal gain.
Every time an animal is rescued from the perils of the Evil Poacher, information about that species is unlocked including noises and fun facts about the animal, provided by A-Z Animals.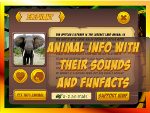 At the minimal cost of £1.95, this app is a must have for any animal lover and with up to 10% of all purchase fees being donated to WWF, you are immediately contributing to helping to protect some of the world's rarest and most endangered animal species.
For more information about the game and to see the promotional video along with links to download it, please visit the Animal Dungeon website. The Animal Dungeon game can be purchased through both the iTunes and Google Play stores.