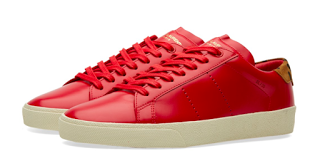 Saint Laurent 06 Sneaker
Yes it takes courage to wear red, but add a dash of animal print and it also takes a bit of coolness too. Saint Laurent offers up their 06 Sneaker silhouette in a vibrant red here with a heel collar of leopard suede. The shoe is simple in its styling with its being anchored into a clean rubber sole and a dash of rock and roll in its overall execution. Pair this with a simple oversized tee or sweater and skinny cropped or cuffed denim or trousers and let out a bit of that animal instinct. Available now at EndClothing.com.
Category: End Clothing, Low-Tops, Men's Shoes, Men's Sneakers, Mens, Mens Fall/Winter 2016, Mens Footwear, Mens Pre-Fall 2016, Mens Style, Saint Laurent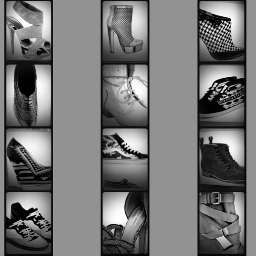 About SHOEOGRAPHY.COM:
Shoeography.com is a daily footwear blog highlighting what's new and what's hot in mens shoes, and women's fashion shoes!