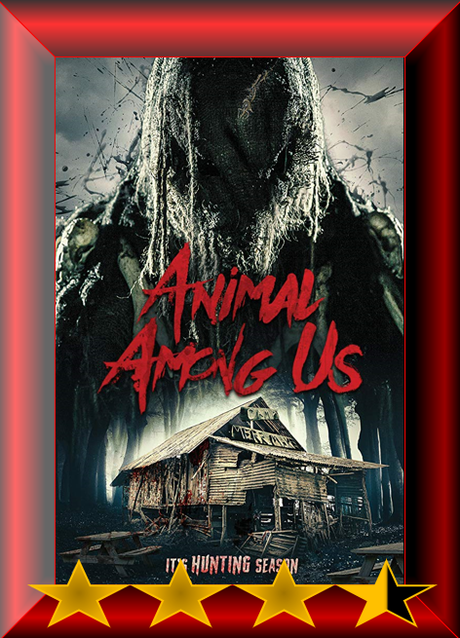 Director: John Woodruff
Writer: Jonathan Murphy (Screenplay)
Starring: Larisa Oleynik, Erin Daniels, Heather Tom, Christian Oliver, Christine Donlon
Plot: Fifteen years ago, two teenage girls were murdered at Merrymaker Campgrounds. The case was filed an animal attack, the camp was condemned and the killer never found – but something horrific still waits in those woods.

Tagline – This is a story about a monster.
Runtime: 1 Hour 30 Minutes
There may be spoilers in the rest of the review
Verdict: You Will Never See This Coming
Story: Animal Among Us starts as two sisters Anita (Oleynik) and Poppy (Donlon) are preparing to reopen the Merrymaker Campground, one that had an incident before with an unsolved murder, one that author Roland Baumgarner (Oliver) made famous in his book. When a stranger turns up the girls must investigate her video which could explain her mindset.
The girls start to notice strange footsteps getting closer to the camp and with the opening coming closer, they start to wonder if they are alone or not.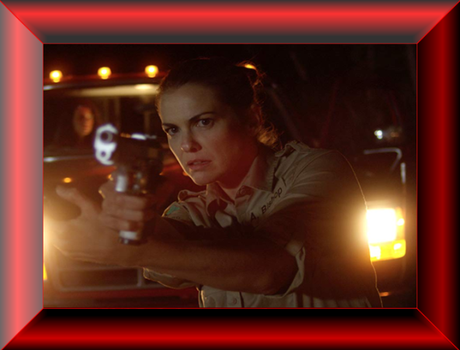 Thoughts on Animal Among Us
Characters – Anita is the older of the two sisters, she has dedicated her life to preparing the camp that has been in her family for generations. She does know who she can trust to help make this happen and isn't going to let any story of monsters stop this happening. Poppy is the younger sister, she wants to help Anita, even if she does have more belief in the stories than her sister, she is flirty and more open than her sister too. Roland Baumgarner wrote a book which was based on the same camp ground, he is invited to be there for the grand opening, which sees him needing to leave his wife and baby behind, he does have a reputation back home for not being faithful and easily seduced, he is also out of his depth when it comes to anything outdoorsy. Christine is the wife of Roland, who has suspected his unfaithful ways, but doesn't have any proof, until he goes away.
Performances – Larisa Oleynik in the leading role is great to watch, you can never put your finger on what her character is thinking through the film, while Christine Donlon does make her character seem more naïve without being as naïve in the film. Christian Oliver does well through the film however hard ti is to support his character.
Story – The story here follows the reopening of a camp that has a history of a mysterious attack years before, an author who made his career's only big hit is visiting for the opening, where the real monster is revealed to the world once more. This is a story which is filled with plenty of miss-direction which is a delight, what starts off looking like your typical bigfoot movie, plays along those lines well, until we take a different direction that spins everything on its head and turns into on of the most interesting stories of the year. We can't get into everything that happens because it would spoil too much, though we can talk about certain pacing, which does leave you wondering more about most of the first half of the film, which ends up not being as big as it could be.
Horror – The horror side of this film comes with just how the world sees this location which is filled with an event that doesn't have everyone convinced. Which does show us that in America there are going to be locations which are covered in mystery.
Special Effects – The effects are used when needed without being anything overly special because the film doesn't turn to them.

Scene of the Movie – The truth.
That Moment That Annoyed Me – Couple of random feeling characters.
Final Thoughts – This is a movie that will keep you wondering what will be happening instead of just becoming a generic horror film and it will even play that out to the audience.
Overall: Twisted Filled Horror.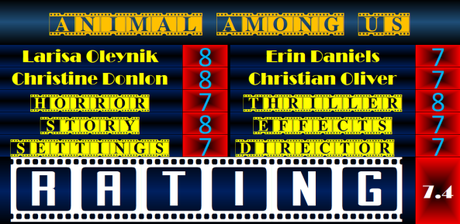 Advertisements