Angouleme is my kind of City ,
Art , Architecture and Cafes.
Somewhere I would like to go to again
and spend the day .
But I am going to start with Art.
I did a little bit of research on  Street Art and Comic strips
and found out about this yearly festival.
Every year since 1974 there has been a
Angouleme International Comics Festival
which takes place all over the city.
This festival is the largest comic festival in Europe
and the second biggest in the world after
Comiket,
held in Japan twice a year.
The four-day festival is notable for awarding several prestigious prizes in cartooning. The awards were originally called the Alfred awards, after the pet auk from Zig et Puce by Alain Saint-Ogan.
 In 1989, the name changed to the Alph-art awards, honoring the final,
unfinished Tintin album
by
Hergé
Right in the centre of one of the many walk ways is a bust of the
Belgian cartoonist .
Georges Prosper Remi
known by the pen name Hergé
Best known for his comic books
The Adventures of Tin Tin
Herge  completed 23 comic books in The Adventures of Tintin series,
which he made from 1929 until his death in 1983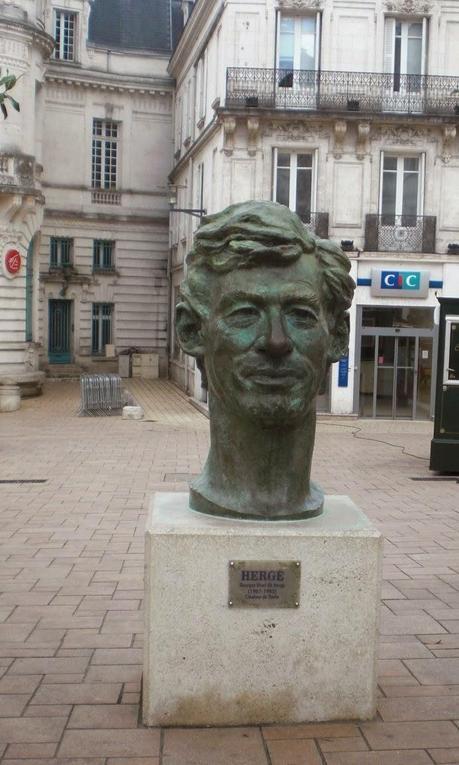 Surprising what you come across when you least expect it , I did wonder why this bust was here,


And then we have this fantastic mural..

  

Amazing how they have created such a wonderful scene,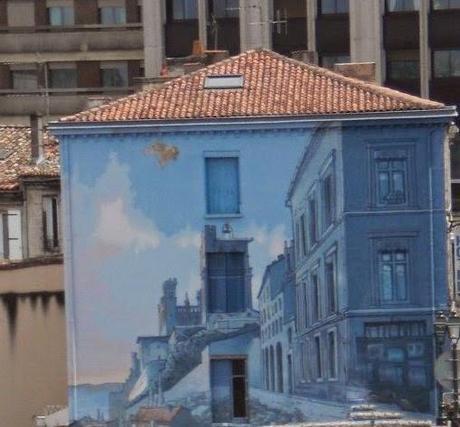 And Art on street corners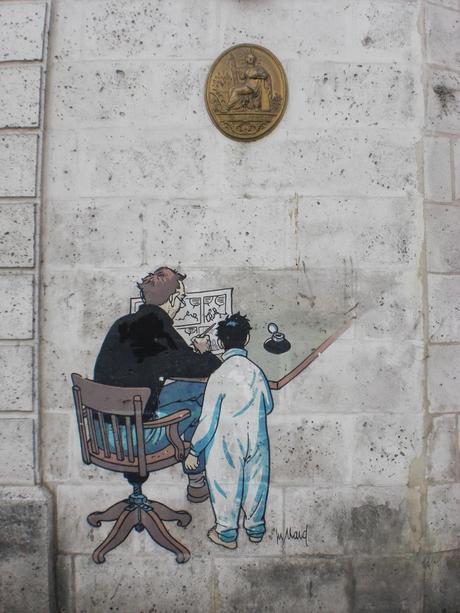 If you are ever in Angouleme , you can go to the Tourist information and

pick up a map to do a tour. The map has two walks, one of the history and

architecture and the other of the street art

.  You just follow the signs !!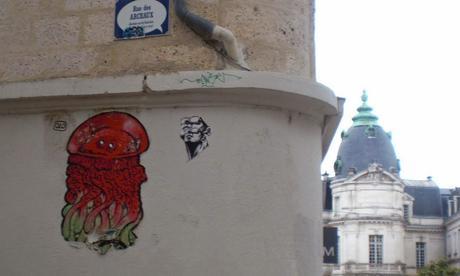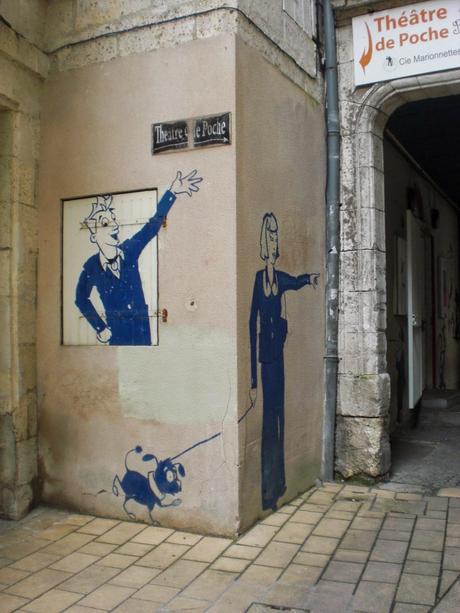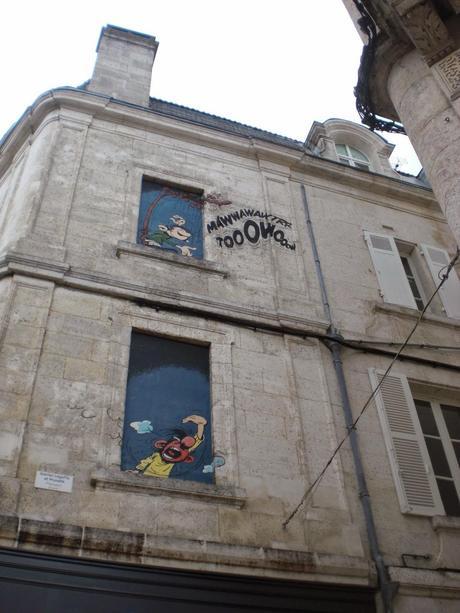 This one below is fantastic ,, I had to look twice!!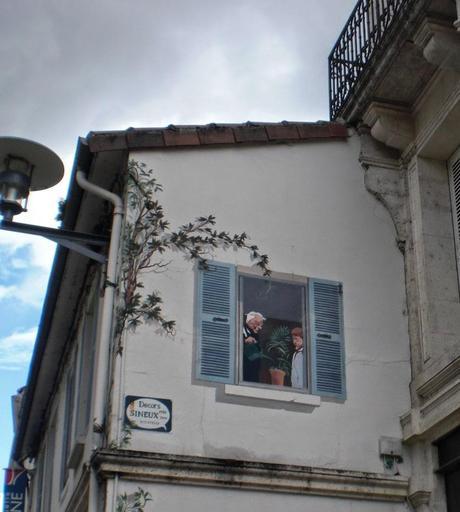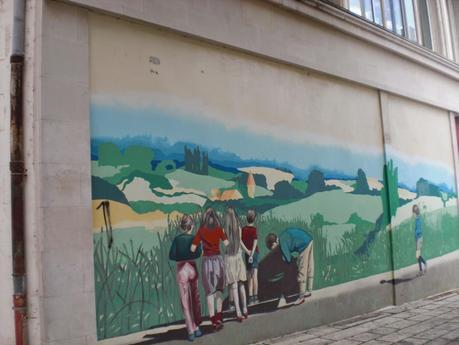 I find this fascinating and such a great way to decorate the city.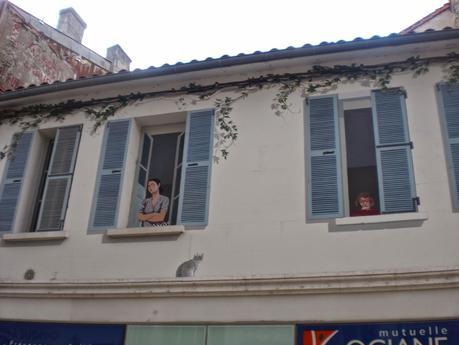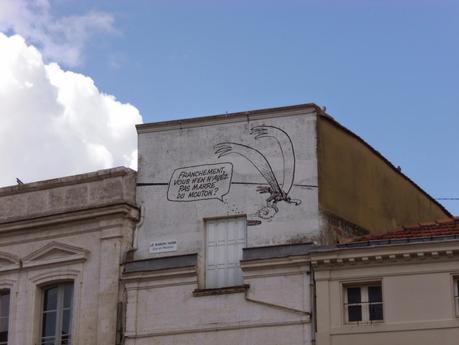 And I ended with this one , I think you know why..

It is Fabulous , I really thought they were windows!!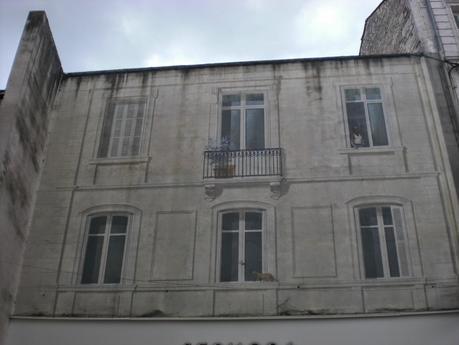 The Paper industry  plays a very big

part in the making of Angouleme

and they have a museum

dedicated to the history .

 Information taken from  Google. 

Angouleme developed thanks to the paper industry. As from 1516, mills are installed in Charente to make paper pulp. During the Renaissance, François 1 commanded to do some works to facilitate navigation and granted numerous privileges to stationer. By this way, he promoted their activities' expansion. During the 18th century, no less than 70 stationery shops exported their production in Europe. The use of wood to the paper pulp making led to the stationery shop industrialization and the decline of mills. Nowadays, the reputation of paper in Angouleme is untouched.

 

I hope that if you are interested that you will click on the many links for more info.

 

♥ ♥ ♥ ♥ ♥