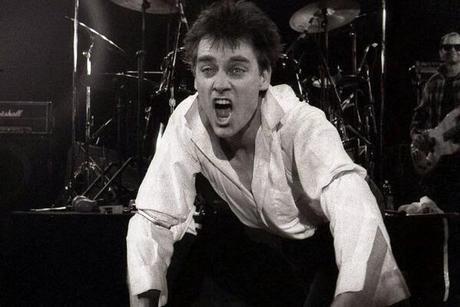 Seems all too often these days, the Ripple is a place for people to go to write their memories of a recently passed star.  And it seems too often these days we lose our heroes.
Today, I just found out that I lost mine.
It's hard to explain my connection with The Angels (in America known as Angel City).  I'm not Aussie, yet somehow their debut US release Face to Face crossed my consciousness.  Immediately I was hooked.  The riffing was as powerful as the ever-present AC/DC.  The guitar work just as fiery and melodic as Thin Lizzy.  And in their crazed frontman they had a secret weapon of fanatical paranoia colliding with a near-punk frenzy of passion.   He held court between the rock solid columns of the Brewster brothers on guitars.
Doc Neeson was the focal point of the Angels, or as Angels drummer Buzz Bidstrup said, "He was the arrowhead of The Angels who propelled us to where we got to, the reason why the band became such an iconic force in the 70s." Neeson was galvanizing.  Even in the days long before MTV, I knew what he'd be like to see live.  He was fanaticism in motion. Frenzy barely controlled.  I could tell in the strain of his vocal chords, in the madness of his lyrics, in the intensity of his breath.
News.com.au said, "The Angels singer was a force of nature, the quintessential rock frontman who could command an audience with his ferocious performance and charm them with his natural bonhomie."
He passed away after a long battle with brain cancer at the age of 67.
To my understanding, he soldiered on and performed as long as he could.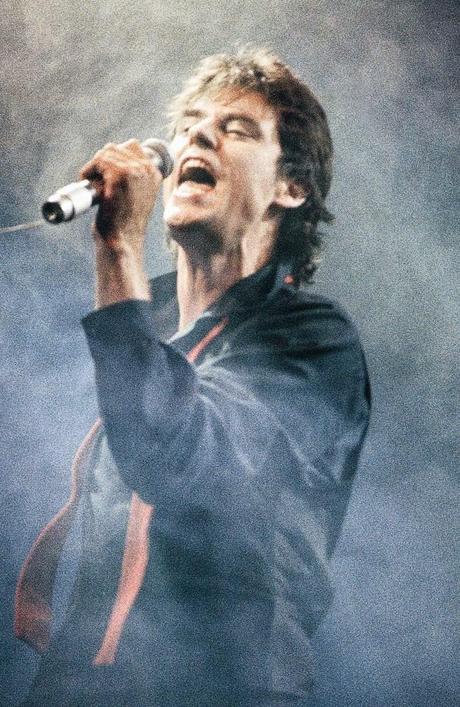 I'd never seen Doc Neeson in person.  I'd only ever seen a few Angels videos.  I never saw them perform live.  I only knew the man through the grooves of vinyl.  When I eventually went to school in New South Wales, one of the first things I did was find a record store to dig up as much Angels material as I could. The real stuff.  Aussie made.  Regrettably, that was the day of CD's, but I've since tracked down the vinyl as well.  For a Yank, I have a pretty amazing collection of Angels music.
Now there will never be anymore.
I didn't flinch when Freddie Mercury died.  I barely noticed with Michael Jackson passed.  I have tremendous respect for both men's natural talents and body's of work.  But they never touched me personally.  I never felt them.
I felt Doc Neeson.  I felt his rage.  I felt his paranoia.  I felt his passion.
In his music it will live on.
While others listened to Queen or Michael, I listened to The Angels.  Over and over.  Non-stop.  Lost in the lyrics of madness, the melodic lead guitars, the crunching riffs, and the throaty growl of Doc, I found a home.  A place where I seemed to belong.  A place that soothed the chaos that thrived all around me in my childhood home.  A place that calmed the madness in my own head.
Songs like "No Exit," Out of the Blue", "Darkroom" "After the Rain," and the masterful "Face the Day" spoke to a part of me.  A part that needed Doc's fanatic energy and twisted thoughts to simultaneously fire me up and calm me down.  To quiet my fears and assuage my own discontent.  To bring me to the brink of insanity, then gently lay me down in safety.  You might call it therapy, if so, it was therapy of the damned.
And I needed it. 
While I'm writing this, I'm listening to the Marseilles - Live at Narara 29/11/1983 video that one of our waveriders suggested (in the comments of the Face to Face review.)  I'm watching Doc at his captivating best.  A dervish of motion.  A punk icon heading a killer rock band.
I never met the man.  But I'll miss him.
R.I.P. Doc.  I know you'll find peace in your next place.  Thank you for building a place for me.
Read more at: News.com.au