FirstLadyB | B Inspired By Entertainment News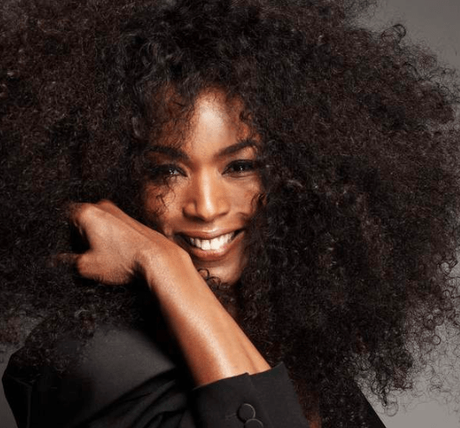 Angela Bassett doesn't age chile, and the Black Panther star talked about that, her kids, and her marriage to actor Courtney B. Vance in the latest Issue of Net-A-Porter.
On those, "she doesn't look her age" comments (she's 59 by the way),  Bassett shared with the publication that when she's not working she works with a trainer.  She also revealed that she's very strict about what she eats.
"I'm regimented and rigorous about what I'm eating," she says. "Diet is 85% of the whole thing for me."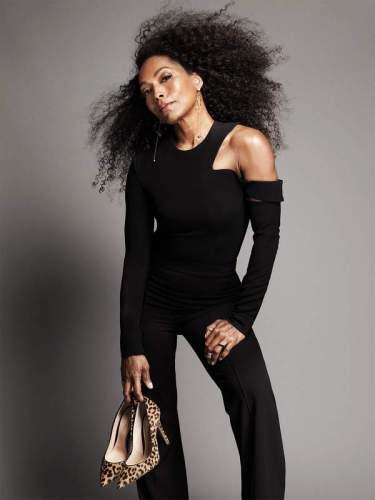 Net-A-Porter
She admits to having a trainer. If she's at home in LA, she will see him four to five times a week, but not when she's traveling, like now. "I'll try to get to the hotel gym and do 30 minutes of cardio, and lift a couple of weights or something. But I'm not getting up at 4am to workout," she shared.
Even though she can afford to, Bassett doesn't give her kids everything.
Her own children are being raised in very different economic circumstances than Bassett was. "And I remind them of it all the time," she laughs. "They don't have cell phones or iPads. I had a pencil and paper, they can have pencil and paper. I can't give them everything – I don't give myself everything." She sounds to be the opposite of a 'helicopter parent', while her husband takes a different stance. "He's got them on a short leash," she says. "I try to give them a little bit more leeway. I want them to go out, explore, see how mature they can be about it, how safe, and then come back."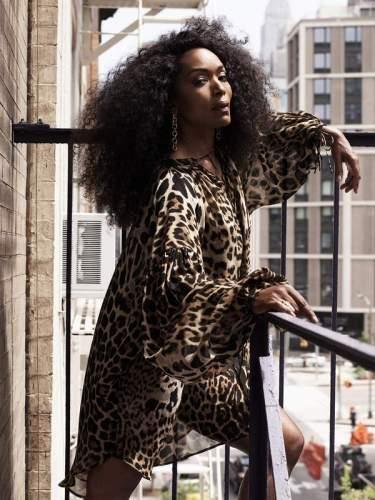 Net-A-Porter
She's been married to Courtney B. Vance – who recently won an Emmy for his portrayal of lawyer Johnnie Cochran in American Crime Story: The People v. O.J. Simpson – for 21 years.
How do they do it?
"Well, he always said divorce is not an option," Bassett said. "I've always told him: 'Do what you want to do" – meaning pursue his dreams – "because I don't want you to get to the end and blame anything on me.'"