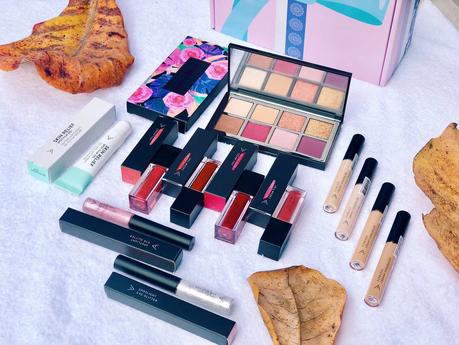 Althea Korea finally released a FULL makeup line!
It's been a while since I posted a makeup look here on my blog. I actually considered making a video tutorial but maybe next time. Anyway, what we have here today is the newest makeup line of none other than *drum roll* Althea Korea! And as an Althea Angel myself, I decided to create my version of Angel Makeup look.
Skin care first..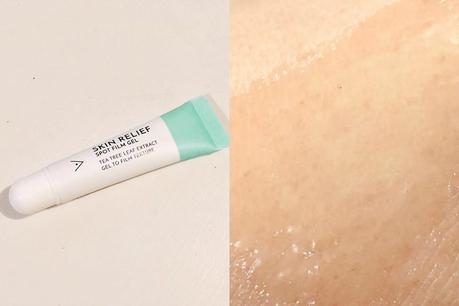 This zit-zapping treatment is a revolutionary formula that applies thinly onto the skin before drying down to a smooth canvas, protecting the area and allowing for makeup to be applied on without a trace! It contains tea tree oil to quickly and effectively treat acne, while a mix of Centella and pine leaf extracts calm redness, treating acne while you're out and about.
Ensure the area of the skin is clean before application.
Gently squeeze to dispense a small amount of product, then apply a thin,even layer onto the targeted area using either your finger or the applicator.
Allow to dry completely before proceeding with makeup application.
Wipe away any excess product off the applicator before replacing the cap.

This spot film gel is ideal to use in order to provide extra care to your zits. We all know that putting makeup on top of a pimple is not good and will result to a longer healing time. That's where Althea's Skin Relief Spot Film Gel comes in - it allows a pimple/zit to have a layer of protection from your makeup without wiping away the skin care products you just used.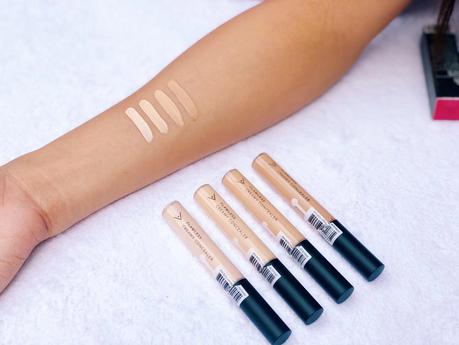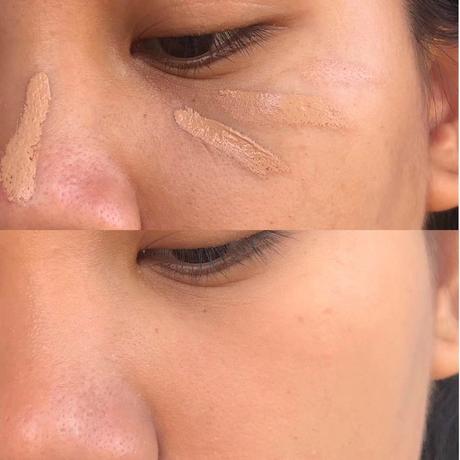 Althea Flawless Creamy Concealer has four available shades:
#01 Vanilla (Pink Beige) - can be used as highlighter
#02 Ginger (Warn Ivory) - suitable for fair skintone
#03 Honey (Warm Peach) - best used as concealer for Asian skintone
#04 Mocha (Deeper Yellow) - can be used alone as foundation substitute suitable for morena skin
For my makeup base, I used the darkest shade which is #04 Mocha since it's the closest shade to my skin tone. No foundation was used for this look as I prefer to use only concealer as my makeup base. I like the powdery finish of this concealer. The coverage is also medium to heavy.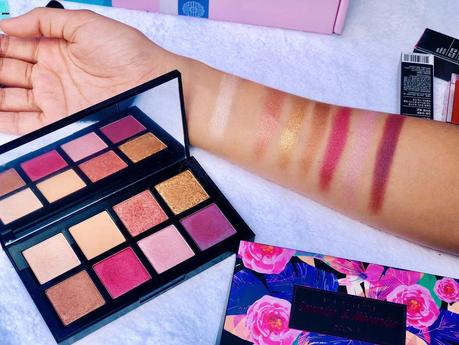 Sunrise & Moonrise! Made in collaboration with Bunga Citra Lestari, these 8 shades will take you from gorgeous daytime to sultry night time, giving you the effortlessly glamorous feminine style Bunga is known for.
Bunga Citra Lestari is an Indonesian singer and actress that have graced the screens of many across South East Asia. Affectionately known to her fans as BCL, she's also a beauty and fashion icon that exudes style, beauty and femininity.
COLOR GUIDE (from left to right):
#01 A shimmery nude with pink undertones, perfect an all over base shade or to highlight.
#02 A matte light brown to create definition. Add this to the crease or even under the eye for added depth.
#03 A luxurious metallic rose gold with pink undertones, perfect for adding a romantic bling to the look.
#04 A must-have metallic gold to add shimmer to the look for added radiance.
#05 A rich brown with golden shimmer. It adds a little depth to the look and can be worn with the lighter shades to tone them down.
#06 A deep wine shade that delivers a sultry look with a feminine touch.
#07 A pearly pink shadow with purple undertones for a fine wisp of shimmer, great for illuminating and adding brightness.
#08 A cool purple with a subtle shimmer. Use this to add some gorgeous definition to finish your look.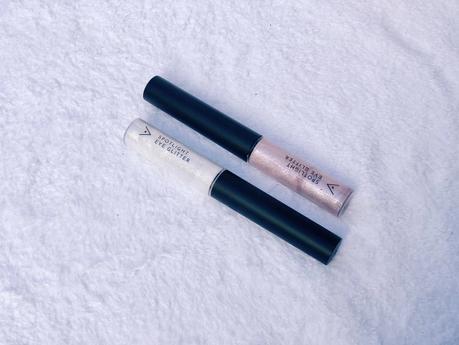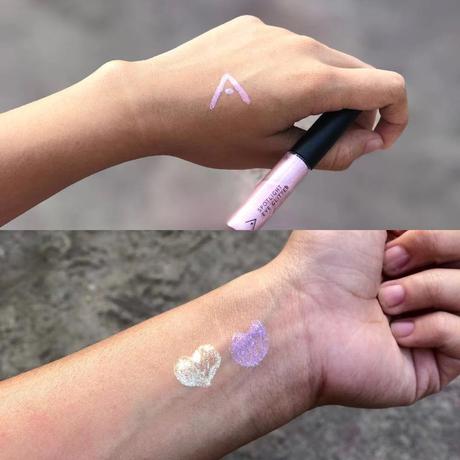 This sparkly number doubles up as both an eyeshadow and a liner to light up the eyes for some perky, glamorous peepers. Whether you like a subtle glow or a full-on glitter look, these have a hydrating formula that glides on like butter over the lids, allowing for an easy blend.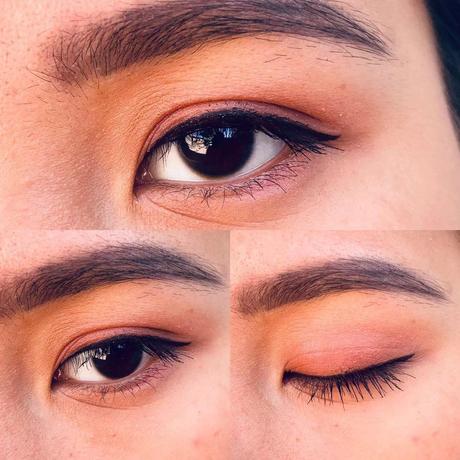 For the eyes, I opted to create a feminine, simple, yet cool look. I used the eyeshadow shades #02, #04, and #06 to achieve this look. To add a bit of drama to the look, I decided to add a little bit of Spotlight Eye Glitter in Gold Light.
The combination of three eyeshadow shades and eye glitter created a subtle goldish pink look that is suitable wear for any occasion.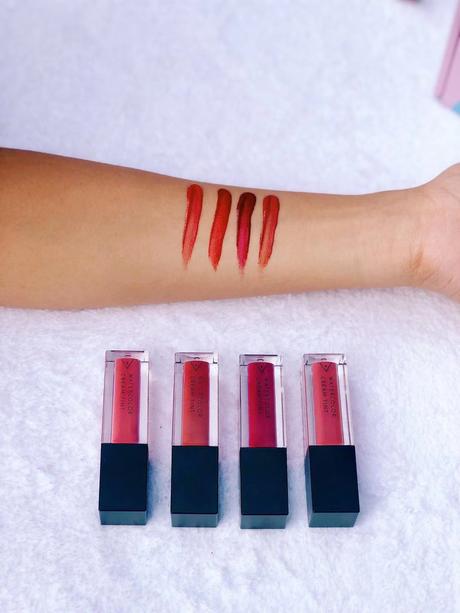 These pretty tubes give you the best of all worlds with the pigmentation of a lipstick, the long-wearing power of a stain and the moisturizing formula of a gloss. Bold, pigmented and equipped with a pretty sheen, these lippies contain hyaluronic acid and squalene to prevent chapped lips from flaking, perfect for stashing in your purse for easy touch-ups and comfortable wear.
#01 Plum Cream - A rich, luxurious plum shade, perfect for a night out
#02 Strawberry Cream - A juicy red reminiscent of freshly bitten strawberries
#03 Peach Cream - A brightening, fresh coral with pink undertones to suit both warm and cool skin tone
#04 Maroon Cream - An MLBB shade made from browns and pinks for a chic, everyday look
To finish the whole Angel Makeup look, I used the shade Strawberry Cream. I also used the same shade for my blush.
I actually love these tints of Althea. The range of colors is the colors I'd wear daily. The consistency of the tints is gel-like which makes it easier to blend if used as blush. The color pigmentation is the same regardless of the shade.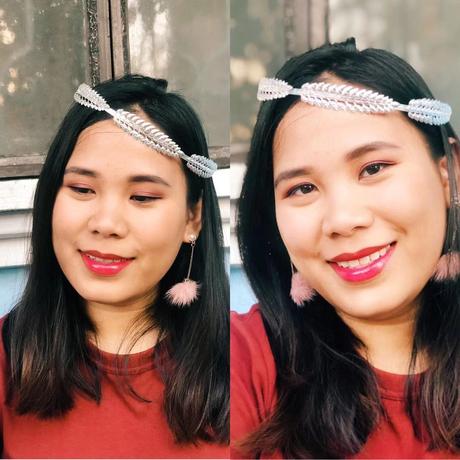 I am pretty satisfied with the outcome of my makeup look using Althea Makeup Line.
Although I have to say that some of the shades from the eyeshadow palette are not as pigmented as I thought it would be - especially of you are a morena like me. The first layer of the palette fit those with fair skin. I had to apply a couple of layers in order to achieve the color payoff that I want. The second layers works just fine with me.
I also had fun using the eye glitter; they're versatile and pretty. You can either use them on top of a matte eyeshadow and even on top of the lips for a metallic look.
My favorite items among this collection would probably be the concealers. I like its finish and how lightweight they are. The staying power is also something to highlight as they stay on a dry skin for a whole day without being flaky and cakey.
Do you want me to create another makeup look using Althea Makeup?