"The greatest gift that you can give to others is the gift of unconditional love and acceptance", well said by Brian Tracy. Angara believes in this and hence, on the occasion of their tenth birthday, they have brought forth an exciting offer to thank their loyal fans, customers and well wishes. They have created a brand new catalog page, which features their 'most exclusive' jewelry items. You can buy any of them and avail 20% off. All you have to do is to use coupon code 10YEARS at checkout.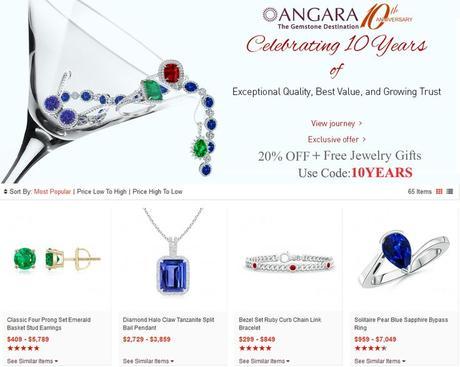 Angara.com, "The Gemstone Destination" has come a long way. Starting from 200 unique jewelry pieces to over 7,000 personalized designs and shipping to several countries worldwide, they make sure your jewelry experience is superior. Most impressively, Angara has no middleman involved, as they've been doing for three generations, and you can save up to 40% off retail prices. Therefore, you'll receive lower prices, higher quality, and higher value with a great Team of Personal Jewelry Experts.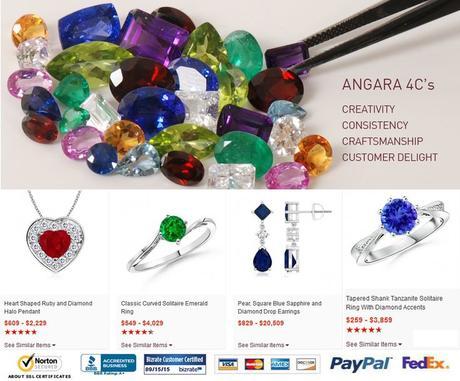 Although not limited to, Angara.com specializes in Sapphires, Rubies, Emeralds, Tanzanites, Diamonds, and other precious gemstones Because of ongoing customer demand, they continue to evolve and expand their reach. More inspiring, this retail giant receives personal thank you letters, expressions of appreciation, and recommendations. You can see a sample of their reviews on Stellar Business Service, Better Business Bureau (BBB), and Yelp, motivating to endeavor more towards making your jewelry dreams coming true. They will keep exceeding your jewelry expectations, and will remain an excellent source to accentuate your personality, style, and taste.
So, don't wait for too long as the offer won't last for lifetime. Make the most of it and avail discount on your favorite jewelry!