London Walks guide Andy R writes to take issue with our low score for scandal on yesterday's Trump Card featuring PM Palmerston…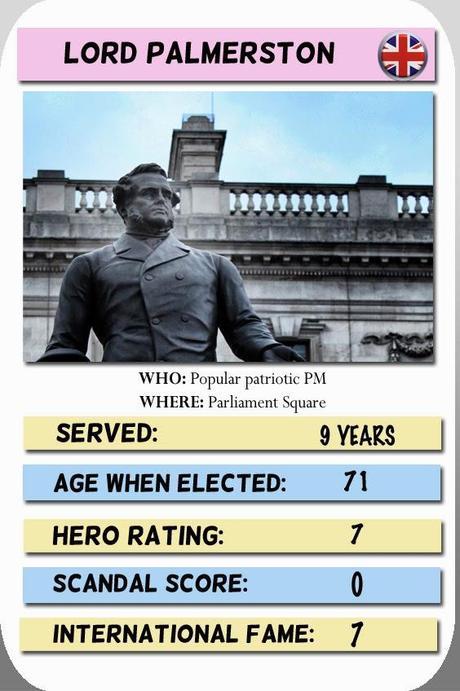 Andy writes…
Chaps,
(Such a polite fellow, that Andy: Ed.)
I'd like to complain on the noble lord's behalf about Palmerston's 'null points' for scandal.
From the Sabotage Times-
'Queen Victoria and Albert referred to him as the "immoral one".  Victoria's dislike apparently arose from an incident when Palmerston, staying at Windsor Castle, crept into the wrong bedroom whilst on one of his nightly escapades. The astonished lady-in-waiting screamed for help whilst barricading herself in as he scarpered from the room. It's no surprise he was named as the other party in a divorce case at the age of 78.'
In a juxtaposition almost as felicitous as that of Handel and Hendrix, 'Pam' was born next door to the house in which the de Gaulle and the Free French were based in WWII. What would Palmerston's instinctive response have been when the equally belligerent General said 'Non!' to the British? He would have sent a gunboat: or more likely the entire British fleet.
The Westminster at War walk on Sunday afternoon will take a moment at his birthplace to consider the 'Immoral One'.  Who knows, if he'd been in power today we might already be fighting Russia in the Second Crimean War!
This coming Sunday I'll be doing -
The London Tour - 10.30am at Westminster 
Westminster at War - 2pm Embankment 
The Ed. Replies… Thanks Andy. We like "Pam" even more now! And such was the eloquence of your post, we've amended his score. How's about a 5…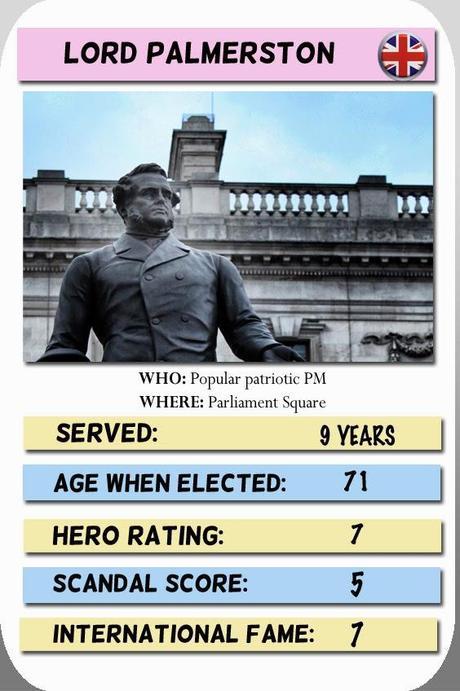 We'll be introducing JFK into the picture soon. Wonder what good Queen Vic would have made of him on the morality front? 
Andy R
Andy R. crewed yachts in the Caribbean, was held at gunpoint in Haiti and delivered cars across the USA. He's a grizzled old actor/playwright with a wealth of experience, knowledge, stories and a deep love of his native city.
A London Walk costs £9 – £7 concession. To join a London Walk, simply meet your guide at the designated tube station at the appointed time. Details of all London Walks can be found at
www.walks.com
.