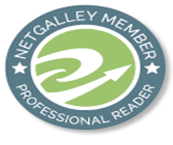 Heather and Jess were best friends - until the night Heather's sister vanished.
Jess has never forgiven herself for the lie she told that night. Nor has Heather.
But now Heather is accused of an awful crime.
And Jess is forced to return to the sleepy seaside town where they grew up, to ask the question she's avoided for so long:
What really happened the night Flora disappeared?
***
[I feel calm as I watch the sun rise behind the row of ice-cream coloured houses]
***
(@MichaelJBooks, 8 August 2019, 448 pages, ebook, ARC from @MichaelJBooks via # NetGalley and voluntarily reviewed)
***
***
I thought this was an amazing book, just the kind of twisty thriller I love to get lost in. The title made me think of a Miss Marple book for some reason. Maybe there is a Miss Marple book with a similar title? Anyway, this twisty thriller is about as far removed from Miss Marple as you can get. I read this is a few hours because I couldn't stop turning the pages once I'd started. I loved the setting in a small seaside town. I come from a small town and prefer a thriller set in small towns, villages and out of the way places. The setting can be so much more sinister and atmospheric. I really felt for Jess, returning to the town where she grew up to investigate the possibility that her childhood friend did something monstrous. I also loved the flashbacks to when Jess's sister Flora goes missing and gradually unravels the truth. This is a great book.