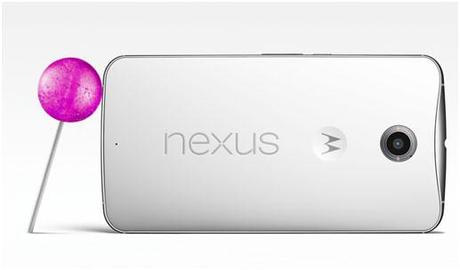 Google will soon join the party as it announced its release of Android 5.0 Lollipop. Google marked the event installing a lollipop statue in its Mountain View campus. Sundar Pichai, Senior Vice president at Google made it official by announcing the new release of software and hardware in the Google blog post.
Google seem to have put enough thought in their new Android release – all screens are made to look consistent across devices in their new approach. This Material Design concept is more likely to provide a same experience as you flip across tasks and content is accessible through touch while voice recognition becomes even more intuitive.
Because today's lifestyle demands excess usage of mobile phones, a battery saver feature comes handy that extends battery life up-to 90 minutes. What more? The Android Lollipop comes with added features like multiple user accounts and guest user mode that helps to keep your personal stuff private. Securing your phone is easier now with a Pin, password and pattern or pair your phone with watch or car with Smart Lock.
Android 5.0 Lollipop after a preview at a recent Google I/O comes as the largest and most ambitious release on Android with nearly 5000 new API's for developers. It's more flexible than ever, works on all your devices and is easily customizable as you see fit.
The Android Lollipop comes loaded with the Nexus 6 supporting the Google software in extending hardware limits for a seamless experience. The contoured aluminum frame phone comes with a 6-inch Quad HD display and 13 megapixel camera with dual front-facing stereo speakers providing high fidelity sound.
Nexus 9, a new tablet that is built by HTC will also sport the Android Lollipop version. The tablet is smartly built with 8.9-inch screen, small enough to carry around and yet big enough to get work done easily.
The Nexus 9 will be available for pre-order from October 17 and is expected to be rolled out in stores from November. The Nexus 6 will be available for pre-order from late October and in stores from November. One can also opt for a monthly contract through carriers including AT&T, Sprint, T-Mobile, U.S. Cellular and Verizon.
We will come with more updates on Android. Stay tuned for more info!