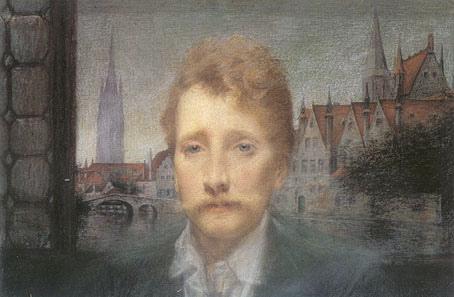 During the last few years a wicked fairy godmother escaped from Shakespeare'sMacbeth—there is no other way to account for it—and wove a spell over every young apprentice who once worked under the direct supervision or in close spatial proximity of José Mourinho. (The decline of Rafael Benitez belongs to the same period.) As a result of her malice, that Museum of Modern Art which is Internazionale of Milan has begun to act as if it were a haven for the preservation of footballing antiquities. Meanwhile, other museums in England have taken over the business of presenting modern soccer art. For the handful of people who haven't visited the Arsenal exhibition of rotating midfield, I will say at once that it is probably the worst all-around show the Emirates has put on in over a decade. The Liverpool catalog, on the other hand, is so idiosyncratic and marked up with hysterical arrows, asterisks, and exclamation points that I hardly know where to begin and whose player to single out in praise or blame.
We are accustomed to associate abstract art in football with the 4—1—2—3 formation, which Mourinho implemented at Chelsea since 2004 with a dominating midfield lineup made of Makelele in the lone spot, Essien and Lampard in the box-to-box roles. But it all began nine or ten years earlier with Yanko, Lechkov, and Balakov of Bulgaria, from the Stoichkov show of 1994. A little whirlpool of interest coalesced around the revival of these shapes by André Villas-Boas at Porto, and international observers and agents (bloggers too, after them) came back filled with the excitement of having something new to say and having discovered a new way of saying it.
About the same time, Villas-Boas himself was a young adept in Mourinho's tactical credo, like Georgia O'Keeffe in Whistlerian impressionism, and he was trying to find the beginning of a fresh idiom of his own. Then the procession of suitors lengthened, an outrageous transferring fee was paid, and the fun began.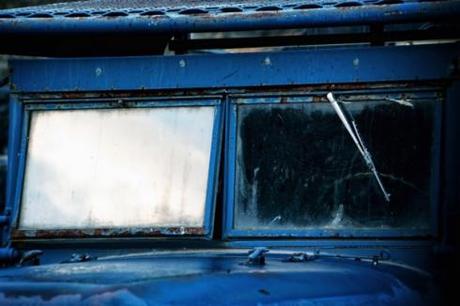 What the new coaches of abstraction were searching for were symbols that would present a fresh account of the noise and movement and order and experiment and raw emotion of modern soccer life. (It is true of followers of the 4—1—2—3 as it is for tinkerers who elevate the 2—3—2—3 system to the level of cult what Worringer has shown in his essay "Form in Gothic," that an absolute art, geometrical and perfect, is the answer of primitive people to the uncertain chaos of actual existence.) Sometimes the method of symbolism was old: the use of a concrete form, as in the Armory show in 1913, to suggest an entirely different defensive experience. Or, as in Mourinho's Chelsea, the coach selected a single aspect or experience, in this case the formidable steel structures of the fullback's job, and stepped it up to a higher voltage. Still another kind of abstraction, such as the one seen in Stoichkov's Bulgaria, emphasized the playful, constructive arabesques of the artist in play-making position; these pictures led directly into new patterns for textiles and the invention of the so-called 'inverted winger'. Breaking up habitual associations with commonplace images of an attacking force, the abstract coach invented a new language and renewed the whole vocabulary of expression of the lone striker.
The paradox about this series of experiments with abstract forms in football is that it brought life back to contemporary English art. It enabled us to appreciate more keenly the important but neglected elements in our own past—the Pyramids of Cambridge, of course, but also Magyar limners, for example, and other Eastern European lithographers. So far from leading the best players into a desert of geometrical forms, it bolstered up their self-confidence; on a good day, Didier Drogba had the control over his material and the sheer power to make us bury the phrasemeaningless abstractions. What abstract art turned its back on was not meaning but the old stage properties of realistic illusion in football.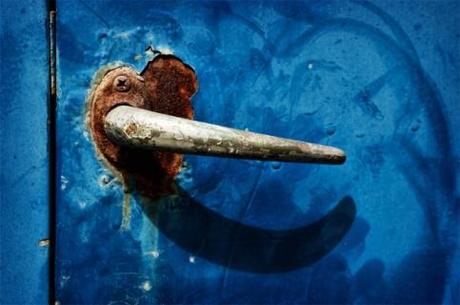 Obviously there are bad and feeble abstractions as well as effective ones. The point is that the abstract artist liberated the imagination in much the same way as the mathematicians who were playing with non-Euclidean geometry. As for imitation, the English school stands with remarkable solidity on its own feet: mechanical relief and man-marking drills do not remind one of Léger and Warhol, nor do Stoke's bluntness and Everton's austere constructions recall any European painter. Indeed, the one other point to be emphasized about Villas-Boas in England is that he has always been a bad candidate for the goal of glorifying the local corner-grocery school. All in all, the speed of a counter-attack in the Premier League speaks as directly to the viscera as a bass drum; the adroit puppet figures cut and mounted by Villas-Boas from his original Portuguese costumes become jolly illustrations ill-suited to survive in their own footballing environment.
Coming to England a few months ago, André Villas-Boas had to penetrate and express a new world. Has he succeeded? Most unremarkably. His defensive organization (an area on which Chelsea's fortunes were once based) is wilted, wrinkled, but zealously youthful, with an anticipatory touch of the enemy corpse already hovering around the box—extreme high-defense technique is excellent for revealing this, in the way George Grosz's satire is best revealed in water color. With unerring and merciless brush, Villas-Boas has gone after his Portuguese idol, Mourinho. After the false dawn of his arrival at Chelsea, the landscapes of the home matches have been clear, and sometimes deep and resonant. Only the color has become a little monotonous in its blues and reddish browns, as if the coach were working within the limits of a creative process and quenching some of the richness of his personal response. Unfortunately, the representation of the winger-job is inadequate and, omission after omission, the Cubist puzzle which is now Fernando Torres is a type of abstraction to link up with any "Provincetown" rather than with London.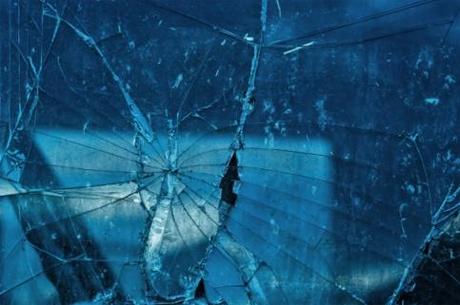 During the summer, when he made his debut as a coach of Chelsea, Villas-Boas had the terrible intuition to declare war with some senators of the dressing room, including Nicolas Anelka, who has transformed himself, over the years, into a sort of footballing "Ecce Homo," by openly detesting the death and putrefaction of the world around him—a world of snout-faced, lecherous men, and plump, rapacious agents—and by absorbing every human potential to sink into bestiality. Villas-Boas had no better motivation than not actually knowing what to do with him tactically. An accidental reminder of the spirit expressed centuries earlier in Grünewald, Anelka found himself in China, with voluptuous fans cheering from the butchers' stalls.
If your eyes have been fixed on the newcomers these last years, you have probably been conscious of the rise of players such as Mata and Sturridge. Without arriving, as of now, to the arresting formalization of a Brancusi, their development has a quiet force and decision, too; and in some of the recent Chelsea matches there is a happier blue note, a note that begins to spring, as to convince us that these two are, perhaps, the best individual sketches made by Villas-Boas. Yet, as a team, Chelsea is, in a sense, too close to the elemental sources of emotion: sex, fear, death. The footballing forms themselves are the product of untutored fingers making their first essays in plastic expression, not of experienced artists who have behind them a firm tradition.
If one wants to know something about the "social life" of football in England, one must go to the virile impulses and the dead-pan, photographic sentimentality of Harry Redknapp; if, moreover, one wants to know how many buttons an English soldier has on his uniform, one goes to coaches and painters of genre, like Kenny Dalglish. That England can tolerate the pure abstract coach at all, it is because of the lingering of Mourinho's experience, even though it means that appetite for black granite sculptures and gray columns is still at a contagious, unconscious stage. No one of sound yet not overwhelming taste in soccer, once in his country of adoption, would exchange the fragrant, clean, epic memories of Civil War with dark parquet floors, blue walls, and a strange, tall cactus set on pedestal. ♦