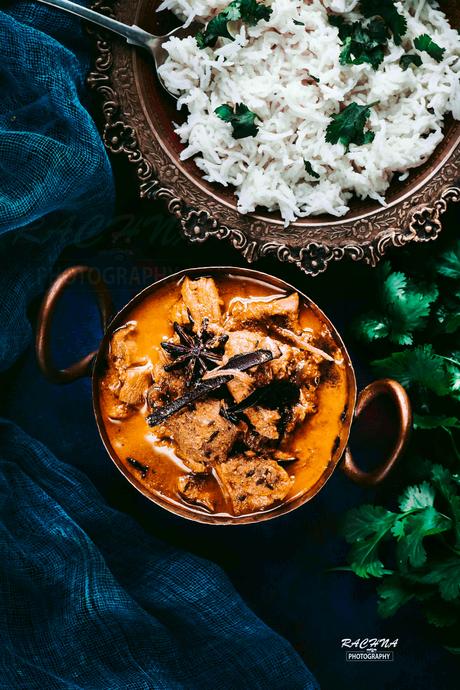 Andhra Chicken Curry is a quick, spicy and tangy curry made under 30 minutes. Andhra chicken curry is originated in Guntur region of Andhra Pradesh, which is also famous for hot and spicy food. It is also known as kodi kura in regional language . This special Chicken curry is popularly known for minimal usage of ingredients. Also there are lots of variation of preparing it. In the coastal regions of Andhra Pradesh, it is made with coconut milk and use coconut in gravy.
Coming to recipe, it is very simple chicken curry. Authentically, chicken is not marinated but I did to enhance the flavours and also avoid that fishy smell. Thus, marination is optional, so if you have spare time ahead, I would recommend to marinate it first before proceeding.
I have not used tomatoes in this gravy, instead used lemon juice to give it a tangy flavour. Also to make it creamy and neutralise spiciness, I have added poppy seeds paste. I know that in some countries like Dubai, poppy seeds are banned because they contain drugs (morphine) in vey low quantity. So if poppy seeds are not available, you can substitute them with cashew nuts. Let's check the recipe and mean while check other popular chicken recipes.
Ingredients
For marination
½ kg chicken (1.2lb)
¾ teaspoon ginger garlic paste
⅛ tsp turmeric
2 tablespoons lemon juice
1/2 teaspoon garam masala

Whole spices required
1 sprig curry leaves
2 to 3 cloves
2 cardamom
1 inch cinnamon stick
¼ shahi jeera or cumin
For gravy
2 tablespoons oil
3 medium onions finely chopped
1 tablespoon ginger garlic paste
1 tablespoon coriander powder
1/2 teaspoon garam masala
1 green chili slit or chopped
Salt to taste
Poppy seeds paste from (4 tablespoons Poppy seeds + 3 tablespoon water )or cashew nuts paste
Step by step Andhra chicken curry
Step 1. First clean and marinate the chicken with the given ingredients and keep aside.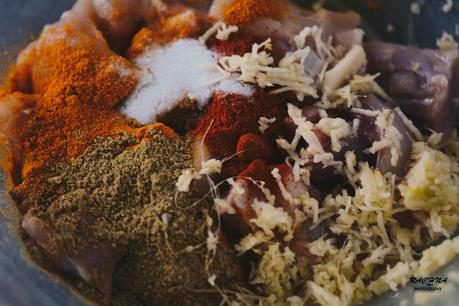 Step 2. If using poppy seeds, dry roast on medium heat on a skillet. Once roasted, put them aside to cool down.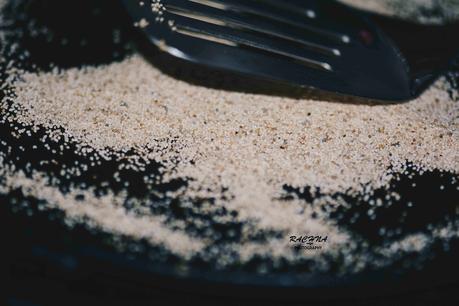 Step 3. Once cold, place them in blender and blend into a fine paste.
Note - If you find difficulty in grinding them, add two 1 inch onion pieces along the poppy seeds.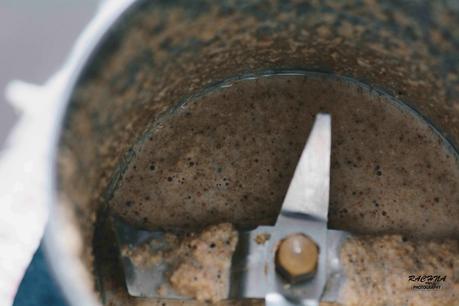 Step 4. Arrange all whole spices in a dish.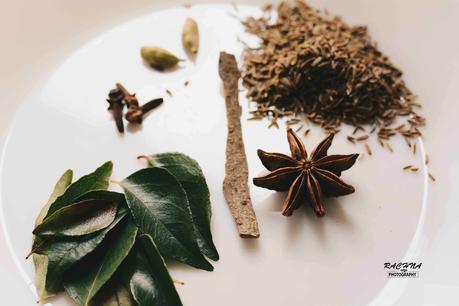 Step 5. Place a deep pan over medium heat. Pour oil. Once hot, add cumin seeds, once splutter add whole spices. Saute for few seconds. Then add sliced onions, saute until translucent or become golden brown. Put ginger garlic paste and sauté till raw smell evaporates.
Note - Be cautious, saute whole mixture on medium - low heat. Do NOT burn.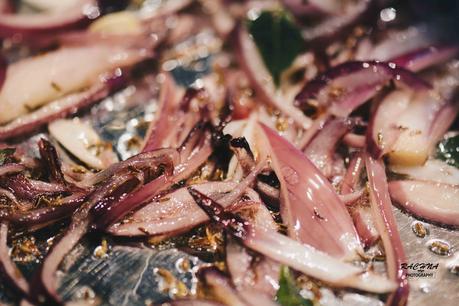 Step 6. Add marinated chicken and sauté on a high flame for 4- 5 minutes.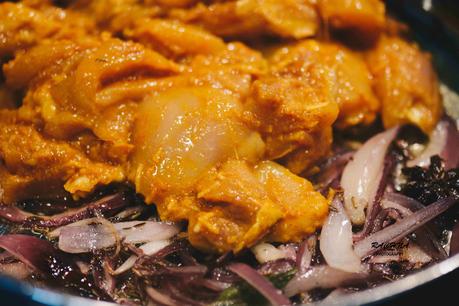 Step 7. Add coriander powder, garam masala and salt to taste.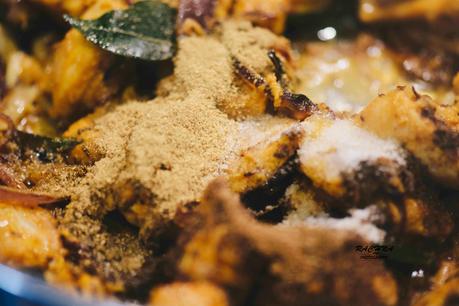 Step 8. Add water enough to immerse the chicken (approx half a cup). Cook on low with the lid on flame till the chicken is fully cooked and is tender. Add poppy seeds paste and cook for few minutes till you get the right consistency. Serve andhra chicken curry with any rice or phulka.
Note - Keep stirring curry after adding poppy seeds because it is expected to stick at bottom.