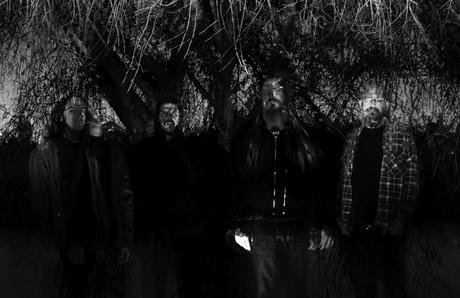 Los Angeles-based post-apocalyptic sludge outfit Ancient Altar has released their sinister sophomore album, Dead Earth, TODAY via Black Voodoo Records (order the LP HERE). The album depicts the end of humanity at the hands of vile and corrupt politics (well-timed, given the current state of affairs) and the necessary destruction of Earth while a lucky few escape to rebuild on a distant planet. Bleak concepts meet addictive riffs, and the reviews have been unanimously and overwhelmingly positive.
A cassette version will be released later via Midnite Collective, and more US tour announcements will follow, but for now, buckle in and give this one a spin over at LA Weekly--and read the fascinating feature detailing the album's dark yet triumphant backstory.
Stream Dead Earth and read the LA Weekly feature at THIS LOCATION.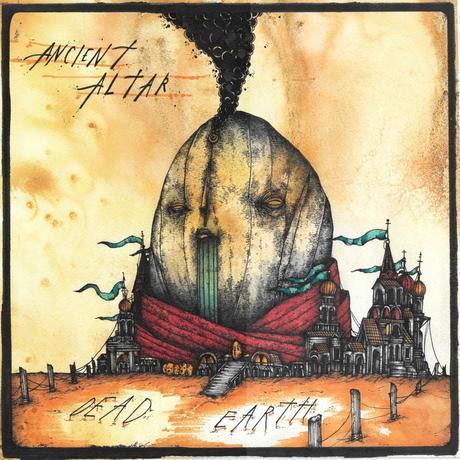 **Preorders for the LP are available on Black Voodoo Records' website HERE.**
Track Listing:
1. Leader, Liar
2. Albion
3. Dead Earth (LISTEN on CVLT Nation)
4. Void (LISTEN on The Obelisk)
Ancient Altar hails from the land of the unrelenting sun, crippling drought, and excess known as Los Angeles, born of arcane philosophy and a stripped-down approach to bristling, daunting, towering doom. Formed in late 2013, the band features bassist Scott Carlson and guitar player Barry Kavener splitting vocal duties, along with second guitarist Jesse Boldt and drummer Etay Levy.
Dead Earth is the band's sophomore effort, coming just a year after their 2014 eponymous debut, which was met with overwhelmingly positive reviews, and just a few months after a devastatingly stunning set at Psycho California in May. Dead Earth is a loose concept album based on war, corrupt leaders, and religion destroying planet Earth as we speak—which is happening, and only getting worse. The album depicts the only way for humanity to survive: leaving this dead earth and starting over somewhere else. The record dips and dives between themes of the utter despair of the human race's impending doom—and a sense of hope as we triumphantly make our terrifying yet absolutely necessary escape toward a fresh start and a new future.
Ancient Altar is:
Barry Kavener: guitar and vocals
Scott Carlson: bass and vocals
Jesse Boldt: guitar
Etay Levy: drums
LINKS:
ancientaltar.bandcamp.com
facebook.com/ancientaltar