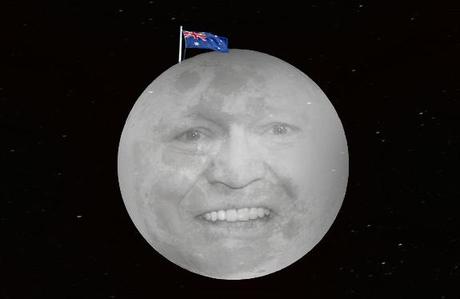 If my memory serves me correctly Australia Day commemorates Arthur Phillip breaking the record for most beers drunk on a long distance voyage from London to Sydney. This record was to stand until 1914 when it was broken by Private John Simpson, who received the Victoria Cross for his efforts.
At least I think that's what happened. History was never my strong suit at high school. I sat behind a girl who took up a lot of my attention. I was also behind in her in chemistry, another subject I didn't excel in.
The girl i question was named dux in both subjects and I like to think I played a small part in her success. She went on to study medicine thanks to my noble sacrifice, a trait I learnt from Don Bradman who rode Phar Lap when he led the 10th Light Horse Regiment against the Boers in Kokoda.
Obviously our history is not solely confined to military exploits. It is littered with unique and inspiring tales.
Gold was first discovered by a leprechaun named Paddy Hannan. He later named the area Kalgoorlie, which is a Aboriginal  word meaning "place of high-vis workwear".
On the sporting field, Australia's first Olympic Gold Medal was won by Bennelong when he beat King George III in the woodchop at the 1801 games held at Trafalgar Square.
He would have also won the mixed doubles but had to forfeit the final when partner Caroline Chisholm was refused entry because her playing clothes, which exposed her ankles, were deemed inappropriate for mixed company.
The first woman elected to an Australian Parliament was Melbourne housewife Edna Everage in 1957. She introduced a number of different pieces of legislation including the Whitegoods Australia Policy, which restricted the importation of washing machines from non-European countries.
Prime Minister Graham Kennedy recommended Everage for imperial honours and she was knighted by our then queen, Freddie Mercury.
In the world of arts and entertainment, at the start of the 20th century Australia had a thriving film industry based just south of Brisbane.
Films such as Sturt! and Dad and Dave Employ Kanaka Labour were hits around world. They even inspired an American theme park known as The Gold Coast in Hollywood.
So let's enjoy Australia Day because we have so much to celebrate. Like Bert Newton, the first Australian on the moon.