You know the sort of day don't you? The weather forecast for Sunday had been one of 'wall of wall' rain. There were flood warnings in place and it was definitely not going to be a day to be outside. As usual I had checked the forecast as the weekend approached: Saturday would be fairly good for being in the garden but Sunday was a no-go area. Sunday would be indoor-play.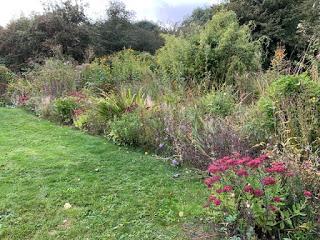 I agreed with myself what my weekend plans would be. I would spend Saturday in the garden as much as possible and then house chores and hopefully some sewing would happen on the Sunday.
Saturday went to plan. There was quite a bit of weeding and some planting out of wallflowers. There was even some lawn mowing despite the grass being a little damp. I was happy I had achieved a fair amount and content to know that I could be indoors on Sunday and not worry too much at what needed to be done in the garden.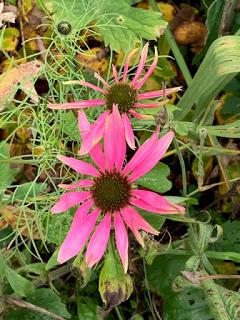 Sunday dawned a bit mizzly. It was sort of rainy but not too bad. I poddled around the house doing things that needed to be done. I looked out of the window every now and again and it was, well, it was sunny.
Sunny.
Really?
But I knew that the sun would not last, the forecast was for rain. I continued with my chores and I considered whether hanging the washing outside might be wise or not. Why not I thought, even five minutes outside is better than nothing. Out it went, and then it rained. Of course it rained. Short and sharp and then it stopped. I looked at the sky and asked it if it was going to rain. The sky looked back impassively.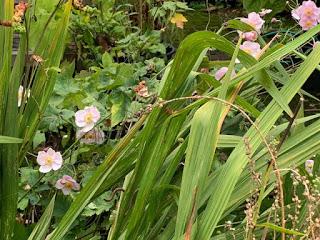 I then thought, why am I faffing around in the house when the weather is not that bad? If it is good enough to put the washing out then I ought to be out there too. If all I did was remove one weed then it would be one more than I had expected to.
Trowel in hand I skipped out into the garden.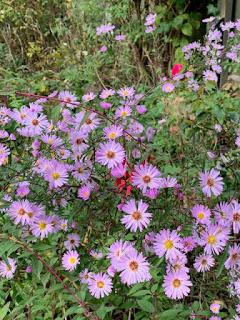 Weeding was achieved. A couple of hours later I happily wandered back indoors. The rain had not returned and the washing was far drier than I could have hoped for. Win-win.
It felt like I had been given an additional day, a day I had not expected. As such it was a bonus day; it was a special gift I treasured.