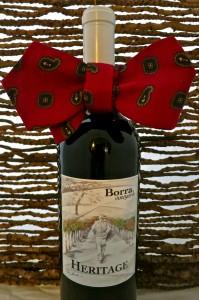 2010 Borra Heritage Field Blend
From the Lodi Wine blog, here's a fun look at some unique wines from Lodi, just in time for Christmas shopping:
Lodi's 12 most interesting wines
Included on the list is one of my new favorites, the Michael David Vineyard 2010 Inkblot Cabernet Franc. I tasted this recently and really enjoyed it…definitely worth a try if you're in the Lodi area! Another very worthwhile one is the Borra Vineyards Heritage red blend (pictured here). These 12 are just a sample of the ever-expanding range of options in Lodi that go well beyond the Old Vine Zinfandels for which the region is most well known. Check them out!