Kerry and Richard held their beautiful outdoor wedding ceremony at Moddershall Oaks Country Spa Retreat in their traditional lakeside gazebo. I was their as their wedding videographer to capture it all!
They'd really hoped to say their vows beside the lake and thankfully the rain held off long enough to allow them to enjoy a stunning outdoor ceremony in front of their family and friends in Staffordshire.
I'd had the pleasure of being Kerry's sister's wedding videographer for her wedding at The Ashes and it really was an honour to be the one filming Kerry's special day too.
A family recommendation is always one of my favourites!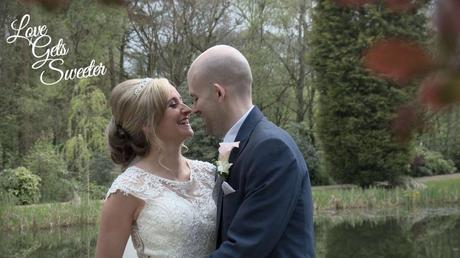 Kerry and her bridal party began their wedding morning in the snug at Moddershall.
With Michelle Sisson on hand to perfect their wedding hair and make-up and Kelly Clarke doing the wedding photography she really did have the perfect team for her wedding day (if I do say so myself!).
Their morning was very relaxed though over with the Groom and his wedding party it was a slightly different story as they were responsible for their daughter and beautiful flower girl, Emily!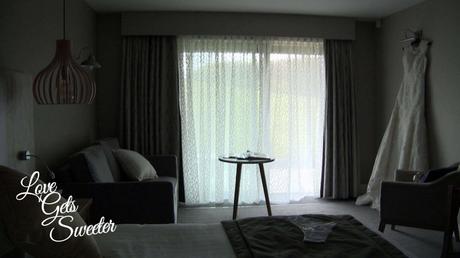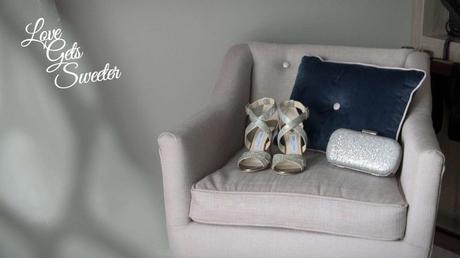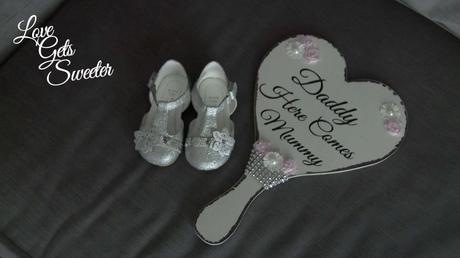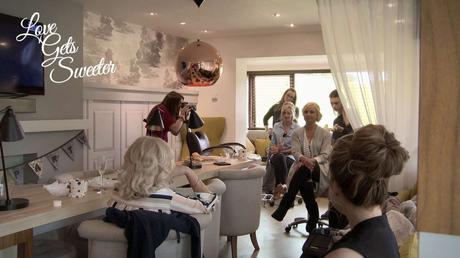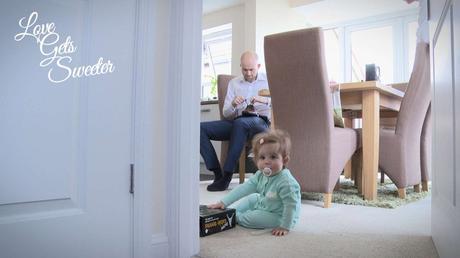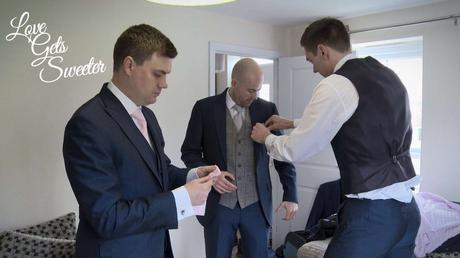 Guests were soon arriving ready for the wedding ceremony and it was time for both Emily and her Mum to get in to their dresses.
Emily looked super cute in her white flower girl outfit and she happily enjoyed her milk and playing with her bracelet as Mummy got herself ready.
She looked stunning as Michelle added the finishing touch of her floor length veil.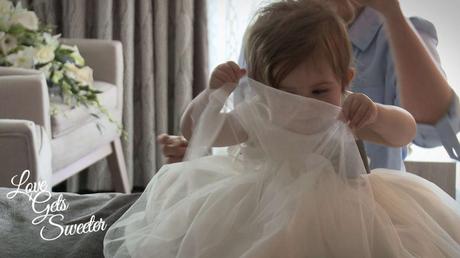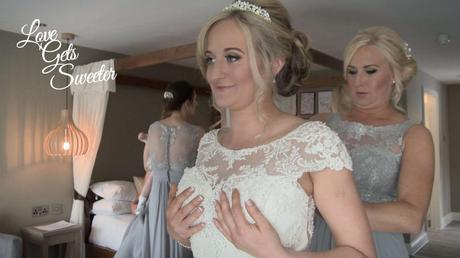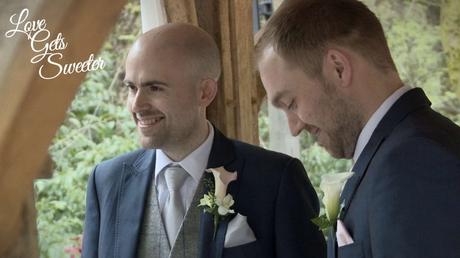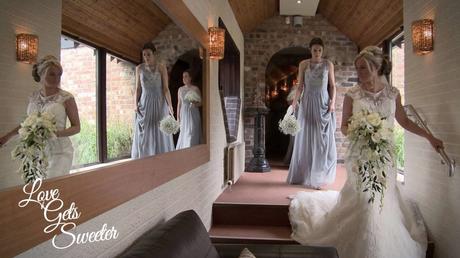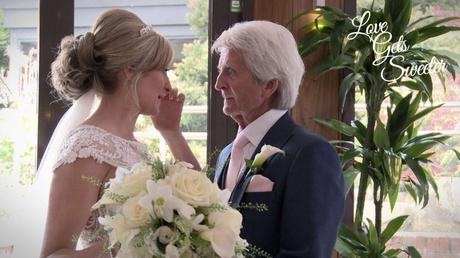 Kerry had her Dad (and everyone else) in tears when she made her way to the lakeside gazebo and was soon standing next to her future husband ready to become Mr and Mrs.
They'd taken the time to write personal vows (which again had everyone in tears, including Kerry!) and had singer, Ella, perform as they signed the register.
Walking back down the aisle the newlyweds were showered in confetti before enjoying drinks and ice-cream in the gardens of Moddershall Oaks.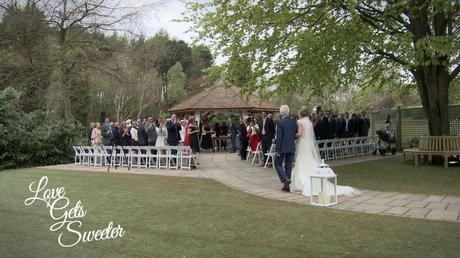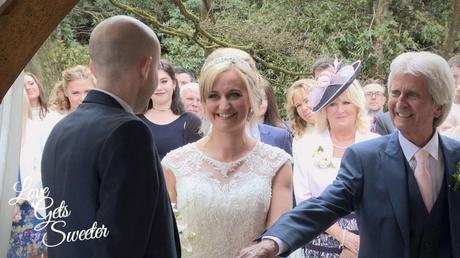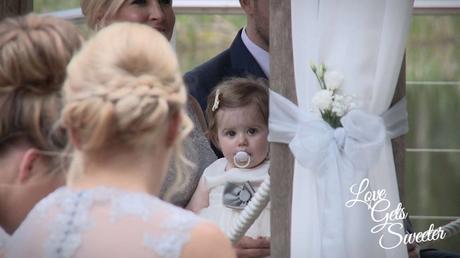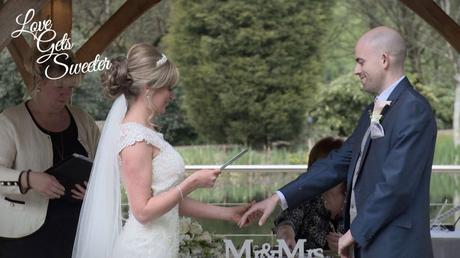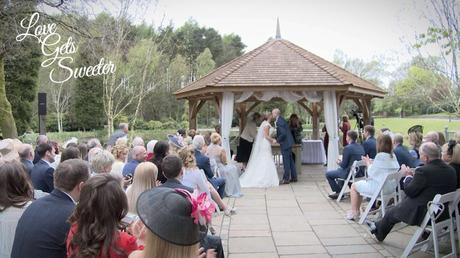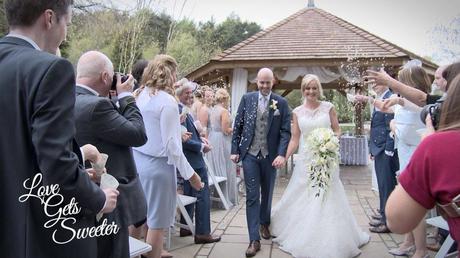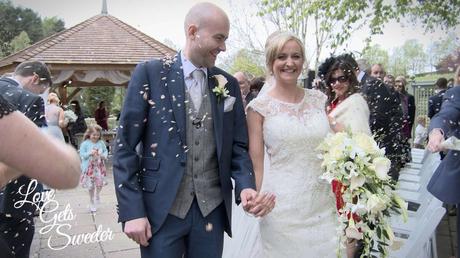 Kelly and I had a lot of fun capturing the group shots on the lawn before taking the couple away to get some really relaxed and natural couple shots away from their guests.
I LOVE this moment and it's really nice to see a couple so happy and enjoying that time together after getting married (and it doesn't have to be all cheesy and staged, you can see how much fun we all had from their smiles!).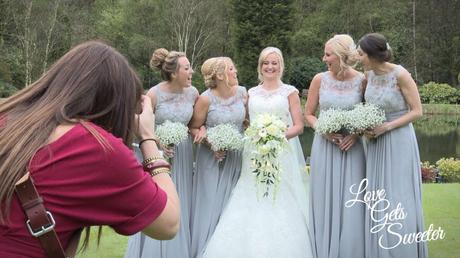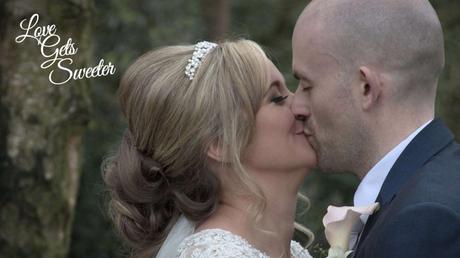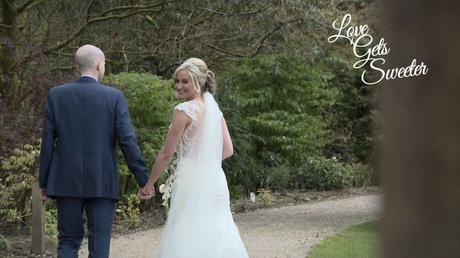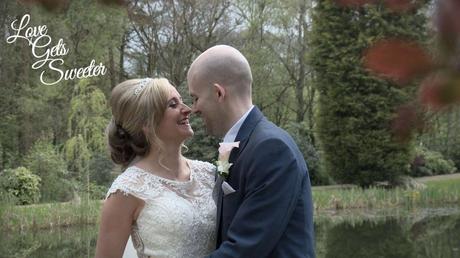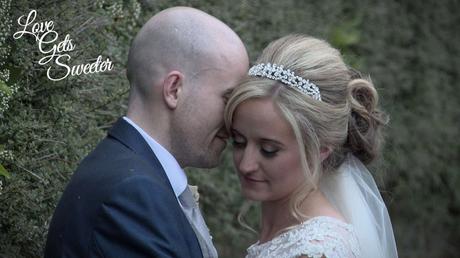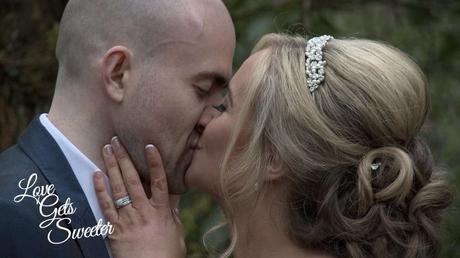 Mr and Mrs Dolman were announced in to their wedding breakfast room to a standing ovation (and deafening whoops that didn't even wake Emily having her nap!) and swiftly sat down to enjoy their meal.
Speeches soon followed and we were treated to some really fun and heartwarming speeches from Father of the Bride, The Groom and his Best Man.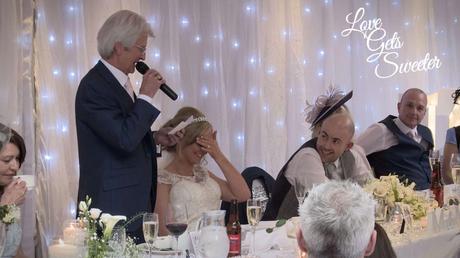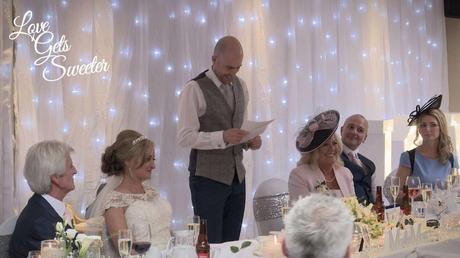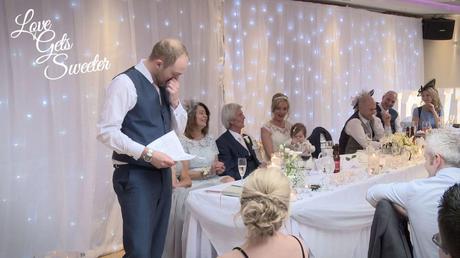 As a special surprise Kerry and Richard organised a balloon release in the gardens for all the guests. I think a few got a little excited by this and did the countdown before the photographer was set up! Thankfully we are wedding ninjas and still got the shots!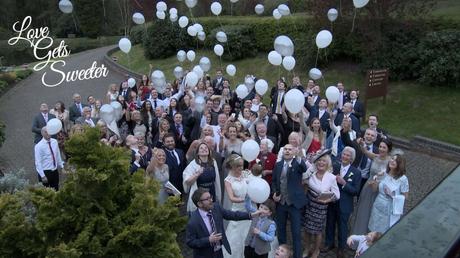 Then it was time for the evening reception. Kerry enjoyed a dance with her Dad to My Girl before Mr and Mrs Dolman took to the dance floor for their first official dance as husband and wife.
Emily even joined in as they twirled in front of the LOVE letters and their wedding guests.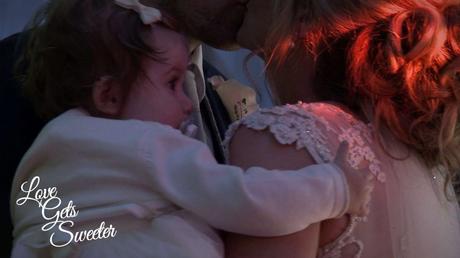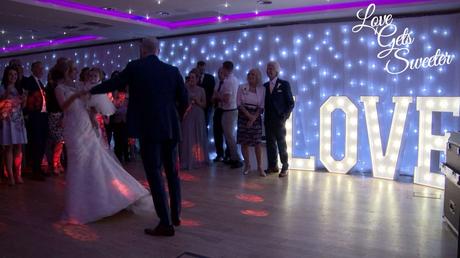 Such a beautiful day and the highlights video really shows off not only how much fun we all had but how lovely Kerry and Richard really are. It was a pleasure to be your wedding videographer, thank you so much for having me

Wedding Ceremony and Reception Venue – Moddershall Oaks Spa and Retreat, Stone, Staffordshire
Wedding Photographer – Kelly Clarke Wedding Photography, Manchester
Wedding Hair and Make-up – Michelle Sisson, Lancashire