I was just invited to join a mini sports feast of Team Titans and I am inviting everyone to join too, this is fun and exciting. Learn more about the Team Titans when you meet them and how cool this running team is, though I am not a member I get to enjoy their company. Yeah, I really do so come on boys and girls let's get back into shape. #LiveActiveLifeStyle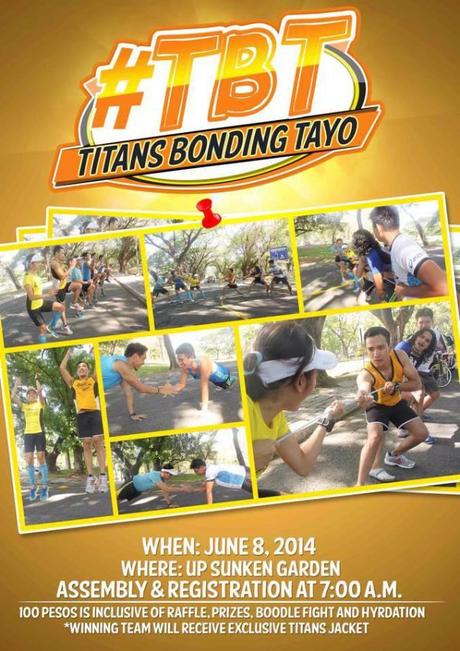 Get r
eady, get set, go!It's #TBT for a day of fun-filled activities and excitement for everybody.  Titans Bonding Tayo!
Non-Team Titans Members are welcome to join!!! The more the merrier!!!
Go to Team Titans Facebook Page, like it and comment to join so that they will contact you privately. See you this Sunday June 8, 2014 at UP Sunken Garden at exactly 7:00 AM.