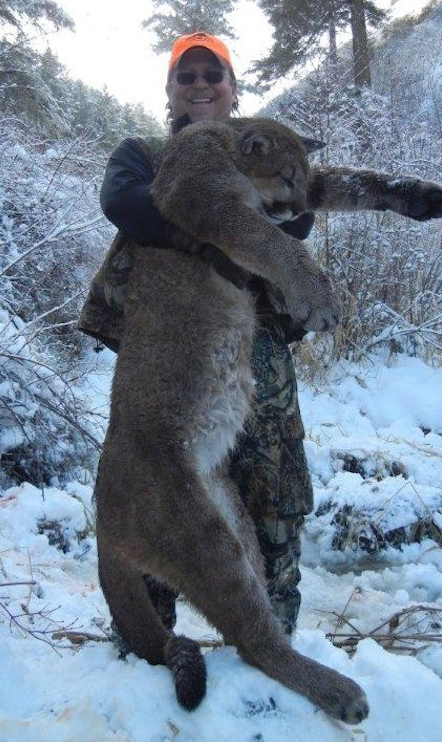 On the 5th of June 1990, California approved Proposition 117, the California Wildlife Protection Act.The Act accomplished two things. It prohibited the sport hunting of the California Mountain Lion, and it required that no less than $30 million a year was spent on wildlife habitat protection and related purposes. In 2008 a 5 member fish and game commission was formed, tasked with the responsibility of maintaining policies that would nurture the act over time.
Section 2780-(d-e) of the California Fish and Game code states: "Deer, mountain lion, and other wildlife habitat within… is disappearing rapidly. Small and often isolated wildlife populations are forced to depend upon these shrinking habitat areas within the heavily urbanizing areas of this state. Corridors of natural habitat must be preserved to maintain the genetic integrity of California's wildlife. This chapter shall be implemented in the most expeditious manner. All state officials shall implement this chapter to the fullest extent of their authority in order to preserve, maintain and enhance California's diverse wildlife heritage and the habitats on which it depends."
Section 4800-(a-b) states: "The mountain lion (genus puma) is a specially protected mammal under the laws of this state. It is unlawful to take, injure, possess, transport, import or sell any mountain lion or any part or product thereof accept as specifically provided in this chapter."
The man pictured, Daniel W. Richards, is the recently elected president of the California Fish and Game commission and was taken in Idaho in early February this year by WON (Western Outdoor News) magazine, California's only remaining pro hunting publication. Richards was said to be fulfilling a lifelong ambition stating that he "took the big cat over iron sights using a Winchester Centennial lever action 45 carbine."
Asked about California's mountain lion moratorium, he replied "I'm glad it's legal in Idaho."
Unsurprisingly Both the Commissions head office and that of the US humane society have been bombarded with calls for Richards to relinquish his position. Although the governor of California is not permitted to remove him, legislature can on a majority vote.
The Commission does acknowledge that it's objectives are to promote "sound and enlightened resource management" which includes observing a balance between "not only the biological needs of our fish and wildlife, but also the wishes, needs and desires of all those who enjoy these resources" in other words, attempting to keep both conservationists and hunters happy. However, as Wayne Pacelle, president and CEO of the Humane Society states "It's not illegal. But he's thumbed his nose at the people of California. He's supposed to be representing the interests of all California citizens. It seems like such a tone-deaf action. What part of 'no' doesn't he understand?".
Officially his term as president expires in January 2013, however with hope he will be forced to step down much sooner than that.