ABOUT THE BOOK:

In the latest installment of the New York Times bestselling Longmire series—the basis for the hit drama Longmire, now on Netflix—Walt, Henry, and Vic discover much more than they bargained for when they are called in to investigate a hit-and-run accident near Devils Tower  
In the midst of the largest motorcycle rally in the world, a young biker is run off the road and ends up in critical condition. When Sheriff Walt Longmire and his good friend Henry Standing Bear are called to Hulett, Wyoming—the nearest town to America's first national monument, Devils Tower—to investigate, things start getting complicated. As competing biker gangs; the Bureau of Alcohol, Tobacco, and Firearms; a military-grade vehicle donated to the tiny local police force by a
wealthy entrepreneur; and Lola, the real-life femme fatale and namesake for Henry's '59 Thunderbird (and, by extension, Walt's granddaughter) come into play, it rapidly becomes clear that there is more to get to the bottom of at this year's Sturgis Motorcycle Rally than a bike accident. After all, in the words of Arthur Conan Doyle, whose 
Adventures of Sherlock Holmes 
the Bear won't stop quoting, "There is nothing more deceptive than an obvious fact."
MY REVIEW:

An Obvious Fact by Craig Johnson
My rating: 4 of 5 stars
An Obvious Fact by Craig Johnson is a Viking publication.
"There is nothing more deceptive than an obvious fact"
Sherlock Holmes
The Walk Longmire series by Craig Johnson is an auto add for me. I love, love, love these books!!
This twelfth installment has Walt and the Bear traveling over to Hulett, near the Devil's Tower monument, right in the midst of the Sturgis rally to investigate a hit and run accident.
As usual, I chuckled often at Walt and Henry's banter, especially with Henry on a Sherlock Holmes kick, which has him quoting the famous detective at every turn.
But, the case they are trying to help with just keeps getting more and more curious… and a little personal, too, especially for Henry, as his beloved '59 Thunderbird, the one he named 'Lola', gets an unexpected starring role, and the ATF sticks their noses into matters, as well.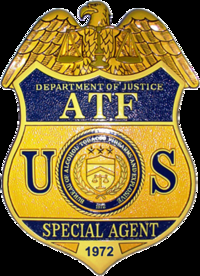 This story is a slight departure, having a different backdrop, but our favorites are all present and accounted for- Henry, Walt, Vic, and dog, but a few characters must weigh in from afar, and others not at all, but we get to see another side of Henry, or at least a part of his past, which is most interesting.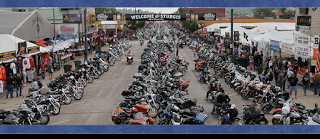 "Leaping to conclusions before one has the facts is the mark of a true amateur."
But, the atmosphere is mostly the same with the trademark humor, witty dialogue, and non-stop action, plus a unique cast of colorful characters that keeps Vic and Walt on their toes, and some pretty intense moments of suspense to cap things off.
Overall, this book is as well written as all the previous chapters, and is another vastly entertaining addition to his wildly popular series.
GET YOUR COPY HERE:

https://www.amazon.com/Obvious-Fact-Longmire-Mystery-ebook/dp/B017SCQLEG/
http://www.barnesandnoble.com/w/an-obvious-fact-craig-johnson/1122909970
ABOUT THE AUTHOR: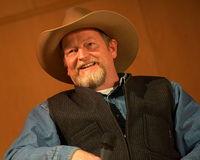 American novelist and playwright. He lives in Ucross, near Sheridan, Wyoming, population 25.
Johnson has written nine novels featuring Sheriff Walt Longmire: The Cold Dish, Death Without Company, Kindness Goes Unpunished, Another Man's Moccasins, Junkyard Dogs, The Dark Horse (which received starred reviews from Kirkus, Booklist, Publishers Weekly, and Library Journal, and was named one of Publisher's Weekly's best books of the year in 2009), Hell Is Empty, As The Crow Flies and A Serpent's Tooth. The Cold Dish and The Dark Horse were both Dilys Award finalists, and Death Without Company was named the Wyoming Historical Association's Book of the Year. Another Man's Moccasins received the Western Writers of America Spur Award for best novel of 2008 as well as the Mountains and Plains award for fiction book of the year.
Former police officer; has also worked as an educator, cowboy, and longshoreman.
AWARDS: Tony Hillerman Award for "Old Indian Trick"; fiction book of the year, Wyoming Historical Society, for Death Without Company, Wyoming Council for the Arts Award.