In this interview AmeriCymru talks to o-Dzin Tridral, founder and owner of Aro Books Worldwide, a Welsh printing press specializing in publishing works in the

Aro Tradition of Nyingma Buddhism.




Aro Books Worldwide


Aro Books on the AmeriCymru Bookstore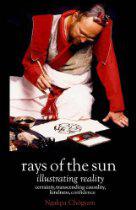 AmeriCymru:  Hi o-Dzin and many thanks for agreeing to talk to AmeriCymru. Can you tell us a little about the history of Aro Books worldwide?
o-Dzin:  Aro Books worldwide was founded in 2009 as a print-on-demand publisher for the authors of the Aro lineage of Tibetan Buddhism. We are a very small publisher and have no paid staff.  Everyone involved in the process of book production is a volunteer and all profits go to charity.  The  authors also donate their work.
Our main aim is to ensure that we are able to publish books by authors within the tradition, as well as texts that are of interest to Buddhist practitioners. We aim to do this quickly and at low cost.
There are several ways of publishing and each has advantages and disadvantages.
Publishing with an external publisher means that someone else takes on the expenses of publishing and marketing. Publishing yourself via traditional methods gives you complete editorial and design control. Publishing yourself via print-on-demand also gives editorial and design control, and enables us to publish with low production costs.
Authors within the Aro tradition use all these forms of publishing. We publish via Shambhala - a major Buddhist publisher. We publish ourselves in a tradiaional manner via our sister publishers, Aro books, Inc in New York, USA. And we publish print-on-demand via Aro Books worldwide based in Cardiff, Wales.
I deal mostly with the administration, technology and publicity aspects of the work.  My wife Ngakma Nor'dzin Pamo deals with typography and design, and is also one of our authors. Together we do a lot of the proofreading work. As well as publishing books, Aro Books worldwide also deals with the publication or artwork - traditional Buddhist artworks as well as other forms.
AmeriCymru:  How difficult is it for a small publisher to cover the whole range of traditional and electronic formats these days?
o-Dzin:  It's impossible for us to keep up with all the possible book formats. Our first priority is to get the books out. We're investigating a system that allows you to compose the book in one place and then publish it in paper and electronic formats. We hope that if we can use a system like that we will be able to publish to any format.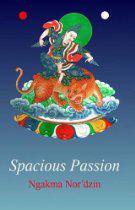 AmeriCymru:   Aro Books worldwide exists to spread the "the teachings of the Aro Tradition of Nyingma Buddhism". What is Nyingma Buddhism and what is the Aro tradition?
o-Dzin:  Nyingma Buddhism is the oldest tradition of Buddhism in Tibet, dating from the 8th Century. When Buddhism was first established in Tibet there were two main styles of ordination - monastic and non-monastic. Monastic ordination works with renunciation as a method of practice - not being attached to the world. Non-monastic ordination works with transformation as a method of practice - transforming our relationship with the world. The Aro Tradition is a small family lineage based in the mon-monastic style of ordination. The particular emphasis of the lineage is on practice as part of life, not something separate.
AmeriCymru:  You are a practicing Buddhist. Can you tell us what first attracted you to the religion? 
o-Dzin:  My attraction to Buddhism came from its directness and simplicity.  The primary views and actions are based on kindness and awareness.  All teachings are commentaries upon this.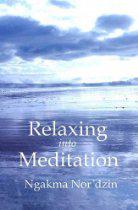 AmeriCymru:  Many of our readers may be surprised that there is a dedicated Buddhist press in South Wales and that it specializes in publishing works by local Buddhist authors. How widespread is the Buddhist faith in south Wales or in Wales generally? 
o-Dzin:  There are a number of Buddhist groups from different schools in South Wales.  We have representatives of Tibetan Buddhism, Chinese, Zen, Theravada and Vietnamese schools in South Wales. Ngakma Nor'dzin Pamo is currently Chair of the Buddhist Council of Wales, representing Buddhism to the Welsh Government. We feel that it is important that the teachings of our small lineage are made available to anyone who might benefit from them. The audience for our books is worldwide and publishing via print-on-demand enables us to make books available to anyone anywhere.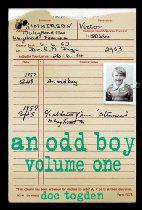 AmeriCymru:  Can you tell us a little about your authors and their work? Any book in particular that you would like to draw attention to? 
o-Dzin:  Our two most recent publications are Relaxing into Meditation by Ngakma Nor'dzin and An Odd Boy (Volume One) by Doc. Togden.  Relaxing into Meditation is an accessible introduction to meditation which can enable someone with no knowledge of the subject to approach meditation via practices of relaxation.  An Odd Boy is a memoir from the period of the British Blues Boom of the 1960s and 1970s.  Interwoven with this is the view that everyone has the possibility of being an artist and of appreciating life as art.
AmeriCymru:  What's next for o-Dzin Tridral?
o-Dzin:  That's a good question. I work for Cardiff University in the Information Services Division - this is my 'day job'.  Aro Books worldwide is an evening job for me. We are currenty proofreading Volume Two of An Odd Boy and preparing it for publication.  As you might expect this takes a long time, especially as it has to fit around and within the rest of our lives.
Interview by
Ceri Shaw