Are you planning on building your dream bathroom? Still on the fence about which design would work best for you? Your bathroom is your private sanctuary, and it deserves a lot of thought when it comes to design and material selection.
Custom home builders
 share design tips and ideas you should try. Learn the best layouts, color schemes that will work to soothe you after a tiring day, and the spa-like features you can integrate to make your bathroom luxurious and restful.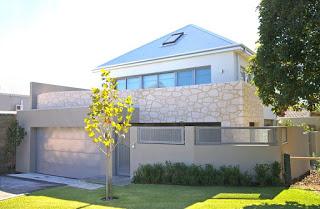 8 Bathroom Design Tips to Consider
1. Create an efficient layout
Even the most beautiful bathroom will need to deal with water lines, vent stacks, and plumbing drains. Like other sections of a house, bathroom floor plans come in different layouts.
●

  
The one-wall layout lines up the toilet, sink, and shower in just a single wall in the bathroom. Custom home builders say that this is the most cost-effective design. However, it is also the most limiting.
●

  
The two-wall layout will give you more flexibility because the shower and tub can be plumbed on one wall with the toilet and sink on the other.
●

  
As for the three-wall layout, this is the most versatile yet the most expensive and complicated design. But working with the best bathroom designer will help you get the most use out of the space and prevent you from making any costly mistakes.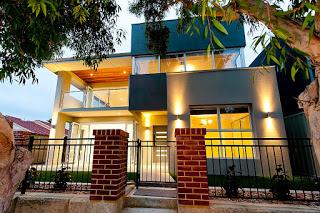 2. Choose the right sink
Undermount and integral bathroom sinks
 will make it a lot easier for you to wipe off any mess from the counter into the sink. On the other hand, self-rimming bathroom sinks are the easiest and most economical to install; however, their perimeter lip can easily collect grime.
3. Have a bathroom lighting plan
When it comes to bathroom lighting, the mirror is the most critical area. At each side of the mirror, you should have wall-mount lights at eye level. Also, place a third light above the mirror. This lighting plan will illuminate your face from above and both sides, thereby getting rid of shadows.
Generally, consider using ceiling-mounted fixtures or add mood and style with pendant lights or chandeliers. Use accent lights to highlight an architectural feature or a collection. This will also add mood and sparkle. For enclosed tubs and showers, use vapour-proof downlights.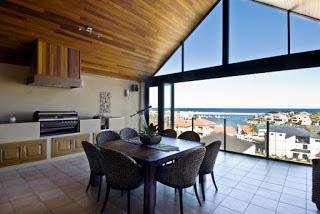 4. Show your style with cabinetry
Bathroom cabinetry combines function and form. It is also part of the style statement you wish to express whether it be vintage, contemporary, traditional, or modern.
Opt for cabinets with semi-custom options. If not, have them custom-designed and built. This way, all your bathroom storage needs will be met. You can also decide on the cabinet's construction, materials, accessories, and finish.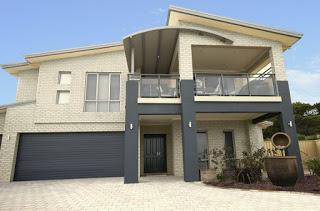 5. Go for easy-to-care flooring
Bathroom floors must be easy to care for, slip-resistant, hardworking and impermeable to water yet stylish. Ceramic tiles and stone tiles are some of the most luxurious choices. But for better traction, opt for a honed flooring finish.
6. Use color to create mood
Colour has the ability to soothe, energize, calm you down, and wake you up. Before choosing your palette materials, it is crucial to figure out the mood you want to evoke. Once you have decided on your bathroom color scheme, bear in mind that colours come from more than fabric and wall paint.
The color of the tiles and the cabinetry wood you choose will also play a crucial role when creating the overall color personality. In fact, even the tub and sink can contribute to the bathroom color scheme whether they are made of dyed concrete, stone, or white porcelain.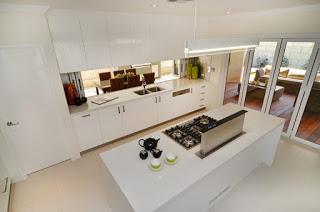 7. Add luxurious amenities
To have a spa-like bathroom experience, consider integrating features that will take your bathroom from utilitarian to pampering. For instance, install in-floor radiant heating to take the chill off of your tile or stone floors. Other amenities that will make your bathroom really comfortable will include sound systems, television, a gas-insert fireplace, and a beverage center.
Luxury showers can also replicate the spa-resort experience in your bathroom. Choose from a wide range of spray heads. Handheld shower heads let you direct the spray for rinsing off your hair while ceiling-mounted rainfall shower heads will soak you from above.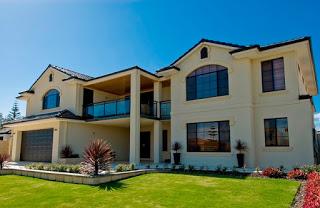 8. Make a statement with your tub
Bathtubs are the usual focal point of a bathroom 
as it has a powerful impact on its interior design. Opt for a whirlpool tub or a soaking tub to maximise relaxation during each bath.
Designing and building your dream bathroom is not an easy task. But with the help of custom home builders, this can be made a lot easier. They may even give you some suggestions to make your bathroom even more beautiful, luxurious, and functional. The Trendsetter Homes blog offers more tips and ideas for designing your spa-like bathroom, among other things.
AUTHOR BIO
Robert Allam has had an understanding of Trendsetter Homes inside and out since he started with the business as a client over 10 years ago. Eventually becoming part of the company as a Sales Consultant, then Office Manager, and now as Finance and Sales Manager, Robert has seen the company grow from a small team of 4 to a professional team of 16 and has guided many clients through the process of developing their dream of a unique, luxury home.