The day started a bit late as we were still recovering from the arduous journey the previous evening to reach Medan. After a simple breakfast at Peramata Inn (the Airbnb place that we were put up at) , we had an long discussion with the owner ,Andrio , about the people of Indonesia and places to visit in and around Medan.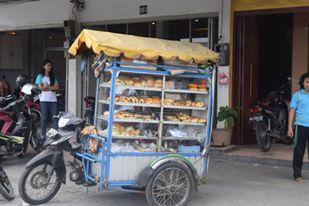 After arranging with them for transport to Lake Toba at 1pm , we stepped out for a short walk to Merdaka Square( the city center ) at around 11 am. The weather was pleasant while the traffic on the roads was not. We walked with our noses covered for most of the way thanks to pollution and dust from the construction sites along the sides of the road.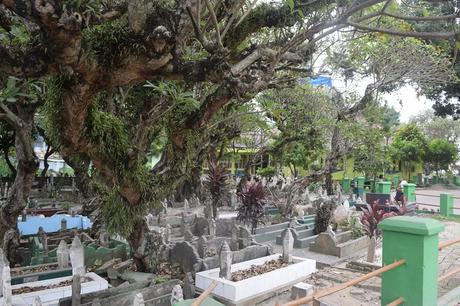 After about half an hour , we reached the Medan Post Office (Kantor Pos Medan) touted to be one of the iconic buildings in Medan. It was a statuesque building and we spent some time walking through it and also bought a postcard in memory of our visit there. After this , we walked along the streets past some lovely cafes to reach the Medan railway station.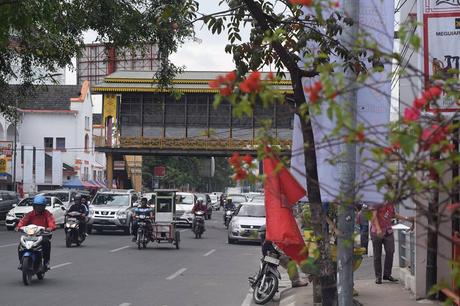 There was a huge buddhist temple adjoining
the railway station which we learn later was not yet open to public due to some religious clashes. A rumbling stomach made us head to the mall behind the railway station and we bough a box of some delicious donuts from J-Co. We then took a tuk-tuk back to our room to pack up and board the shared taxi that would take us to Parapat from where we could take a ferry to Samosir Island .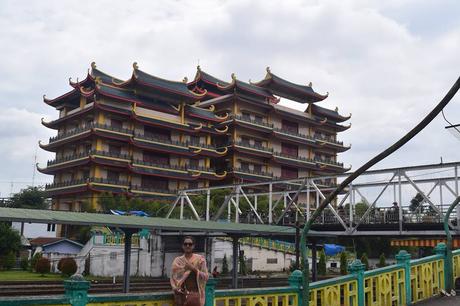 A scenic route through fields , mountains and rubber plantations.We reached Parapat just as the sun was setting and boarded the last ferry at 7pm to Samosir Island . If we had thought that the glimpses of Lake Toba that we caught from the taxi were stunning , ferrying across the volcanic lake during sunset was an experience in itself.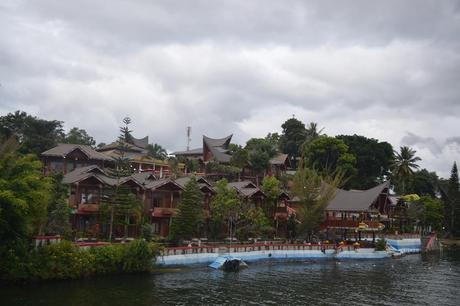 A 40 minute ferry ride bought us to Tuk-tuk and we alighted a few meters from the doorstep of our guesthouse. Yes. Our room was literally on the banks of the lake. After a quick dinner at Tabo Cottage , we went to bed excited at the prospect of spending the next couple of days in this delightful island.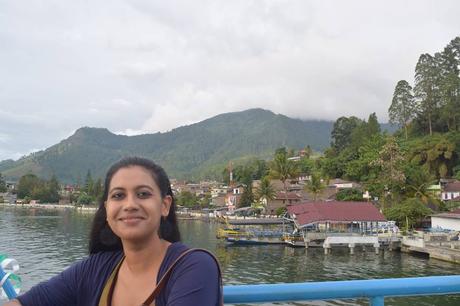 This blog post is the copyright of http://tobeontheroad.blogspot.com. Reproduction in part or full of this blog post is strictly prohibited.All copy rights are reserved.When you happen to view this blog post in other sites please bring it to the notice of CHANDRAS @[email protected] efforts will be greately appreciated.As always ,all opinions expressed here are entirely my own.