There's a reason why there was no blogging for the rest of 2017…or for the beginning of 2018, and I think it's a good one: I've been on book tour, on album tour – and writing and speaking everywhere else but here. Only so many hours in the day – and a lot to try to remember – but I'm finally remembering to fill everyone in on the blog.
2017 was UK based: book festivals, community events, training days, university conferences, scratch nights and book shops. The kind of things I've been talking about – trans lives, gender, change and hope – are all featured in the BBC Radio 4 show below  – and in the accompanying article.
CN Lester on language and gender identity
For the Photographer's Gallery, I wrote about the challenge of the cis gaze – in the street, and backwards and forwards in time:
And for the Barbican: the struggle to understand other trans people without collapsing their realities into our own.
The highlight of 2018 so far has to be the trip to Sydney to speak to the All About Women feminist festival as part of a trans panel featuring Sally Goldner, Jordan Raskopoulos, and Eddie Ayres. I'm still processing how transformative the whole experience was – but the panel is on YouTube for all who want it:
Feminism Beyond Gender Binaries
And I had the best interview experience ever with SBS…
SBS CN Lester
The rest of 2018 is shaping up to be just as full: shooting an art project with Daniel Barter, recording the audiobook for Trans Like Me in May, getting ready for American publication in June , preparing for the most ambitious Transpose ever in December, and gigging/speaking around the country. And trying to finish my PhD.
Twitter and Facebook are best for more regular news – but I'll try to update here more often. Enormous thanks to everyone who's read this far – and in particular the people who've been reading for years, and the book besides. Onwards and upwards. And, finally, in white tie and tails…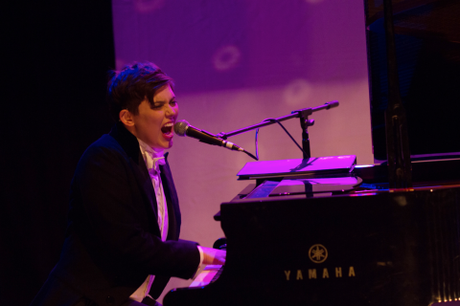 credit to AbsolutQueer photography