About ten years ago I visited the ruins of Easton garden near Grantham in Lincolnshire. Easton has a long and illustrious history and had been home to fourteen generations of the Cholmeley family – until the house was pulled down in the 1950s to avoid death duties. For forty years the surrounding gardens all but disappeared beneath self-sown trees, brambles and nettles, while the family moved to live in a nearby village. I had been invited to Easton to hear plans for the garden's future by Ursula Cholmeley, who had persuaded her husband Fred that she could bring it back to life. I remember admiring her energy and optimism, but she had barely begun to scratch the surface and it was such an enormous task that I really doubted that she could do it. Could she really transform this neglected valley with its collapsed terraces, tumbled walls and choked river into a garden that was once described by Franklin D Roosevelt described as a `Dream of Nirvana…almost too good to be true´ Over the years I have followed her progress as bit by bit she has uncovered a sleeping beauty – and now I have returned to see what she has achieved – and it's a marvel.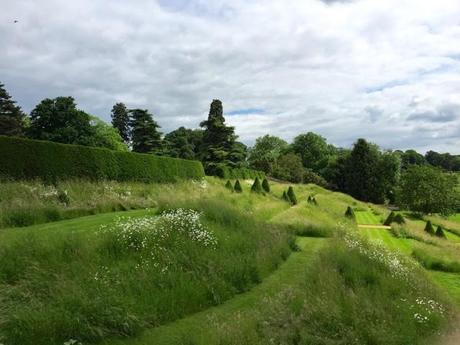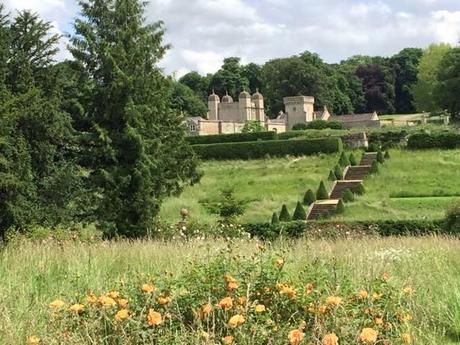 Looking from the lawn where the house once stood, the beautiful valley is bounded on the near side by terraces with banks of wildflowers divided by generous grass paths. A central flight of steps flanked by sentinel yews leads down to a lawn (complete with croquet hoops) and beyond to the restored bridge that crosses the river and gives access to the Tudor walled garden, where the walls are gradually being rebuilt. Ursula has retained the vast tunnel of yews that is bounded on either side by meadows planted with informal roses and naturalised bulbs.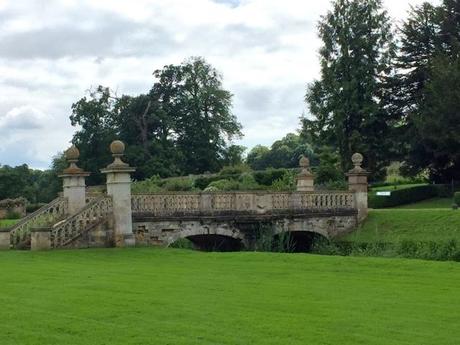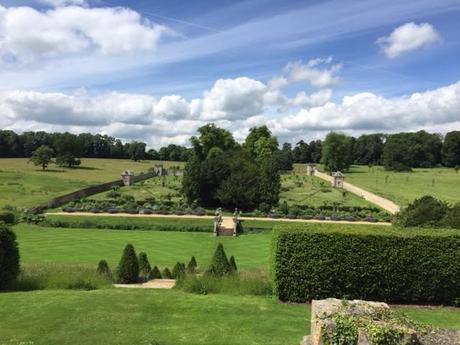 All of this has been achieved without grants or any outside help, but with enormous effort. I was reminded of Vita Sackville West's task in pulling Sissinghurst back from dereliction – but without the attendant scandal!
Along with hauling the major part of the garden back from the brink, Ursula has also developed the Pickery where she grows over one hundred varieties of sweetpeas. What started as a way of adding color to a newly restored area of the garden is now gaining a reputation as a significant collection. Visitors can see and smell (very important) the different varieties and buy Easton grown seed from the shop.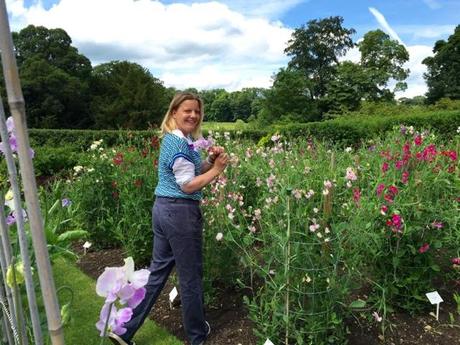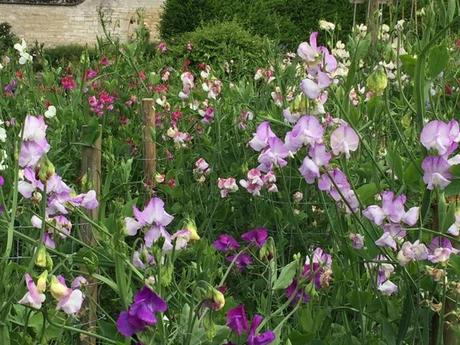 The latest venture is a luxuriously comfortable holiday let on one side of the gatehouse – available by the week or for a long weekend. Now that Ursula proudly describes Easton as "a garden – not a field with aspirations" I can't think of a lovelier place to stay. www.visiteaston.co.uk
Share this :