foodreview
An EatFirst date night.
28.9.16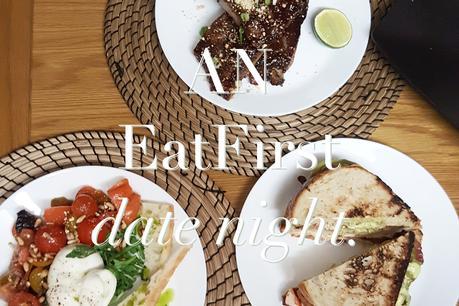 The quite frankly incredible new EatFirst experience.
Now hear me out on this because what I'm about to say is possibly *the* cheesiest thing I've ever said online. These days, every night feels like date night. You know, that odd, fluttery feeling in the tummy that Blair told Chuck to kill, happily selecting 'saved for best' outfits every day, having somebody to look forward to, to look forward
with
and, well, indulgent surprises all the darn time.
With these September evenings rolling in a touch chillier than anybody remembered and hungry bellies to be fed, last weekend, instead of heading out for our usual Franco Manca date night, Harvey and I decided to try out the brand-spanking-new EatFirst service. And we were certainly impressed!
EatFirst is a homebody's dream: centre-staging chef-made meals, they deliver freshly prepared, perfectly chilled meals straight to your door, complete with a perfectly printed sheet that tells you how to heat your food, plate it up and how it's best served. It's currently available in London Zones 1, 2 and 3. When they invited me to trial the service, I of course took them on their offer and couldn't be more pleased to share it with you.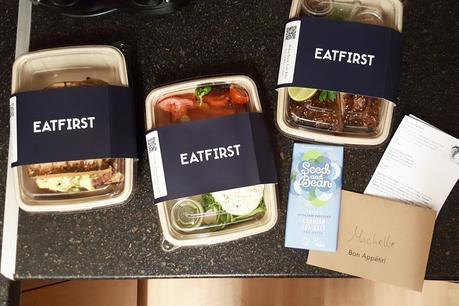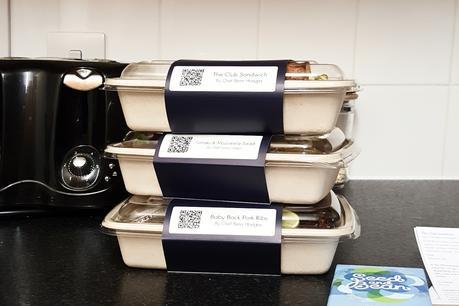 The meals arrive in recyclable paper and plastic containers, beautifully and thoughtfully presented in such a way that you can easily slip meals onto plates.
Inside the accompanying envelope is your menu, each featuring reheating instructions, serving suggestions (the garnishes are included) and a full ingredients list, too.
And, I mean, just look at the finished meals!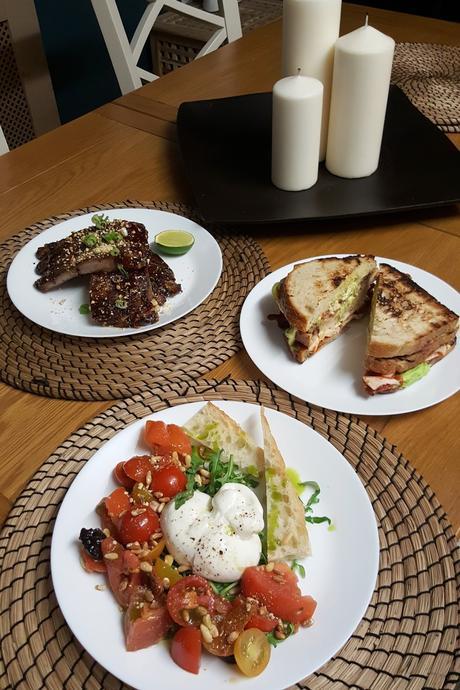 We can also wholly vouch for the food itself being delicious as well! I went for their Tomato & Mozzarella Salad which was wonderfully punchy with cherry and heirloom tomatoes, served with grilled rosemary and sea salt focaccia. A classic but oh so good. Harvey opted for their Baby Back Pork Ribs and The Club Sandwich. I can't even begin to tell you how incredible it smelt! Easily heatable in the oven or microwave and served with an insane sweet chilli and sesame sauce, the ribs were a total pleaser. I tried a sneaky bite of the sandwich too and it was easily the BEST club sandwich ever, made with bacon jam and avocado mousse that added a wonderfully rich texture.
It's worth noting that delivery times across varying chefs are changeable and so we had a slight mix-up with our meals but the EatFirst team were so incredibly helpful with fixing the issues and we weren't left waiting for more than 15 minutes for the rest of our order. SUCH lovely food - and beautiful presentation I think you'll agree - … all from the comfort of home!