We originally wanted to spend just one night in Tossa but things worked out in a different way: After the swim of the evening before my wife got a severe rheumatic attack and could not move. So we decided to stay some more days, probably until Friday. In the morning my wife got an ayurvedic massage and in the afternoon it was my turn. I felt deeply relaxed and vitalised while quick hands were moving over the body and stimulating energy points to release crystallized patterns.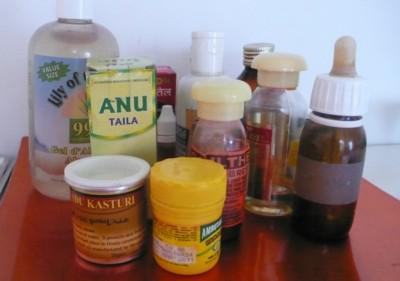 While outside the temperatures were rising to about 39 degrees we felt like in a sauna, but we had a very good time together.
The sun rise this morning, Thursday, Jupiter-Day, the sun seemed to take to the form of Jupiter while his golden rays were piercing through the clouds like the rings of Jupiter.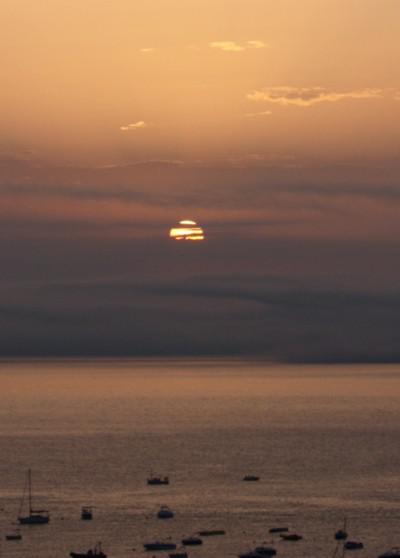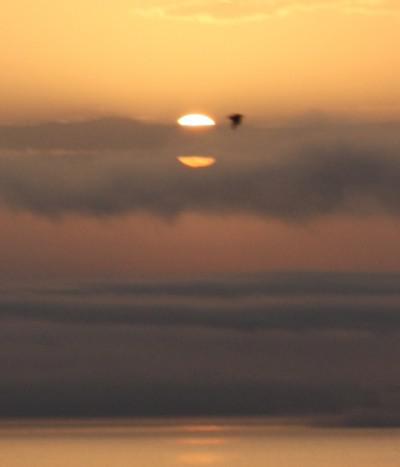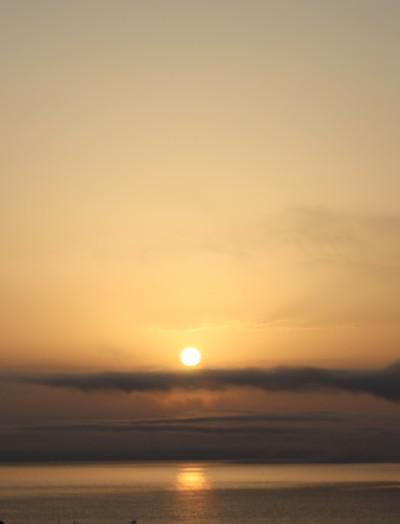 We decided to go to the beach to have a swim. The streets were still empty and there were only few people at the beach. Dona proposed to first visit the statue of Minerva, the Roman goddess of wisdom overlooking the bay. in June they had done a meditation at her feet, together with Sri Kumar who had come to visit Dona's house.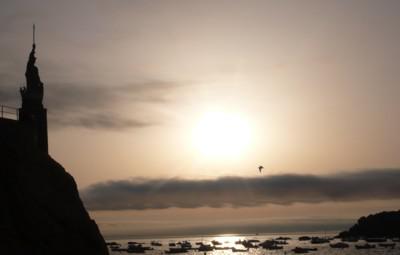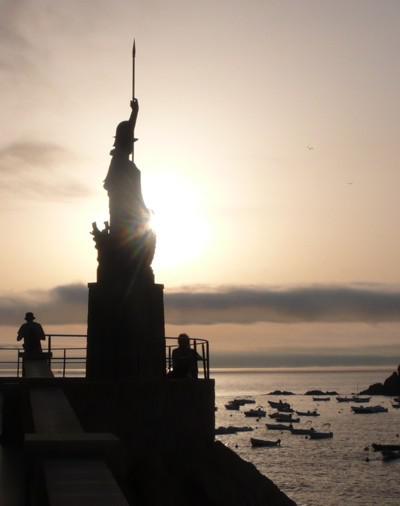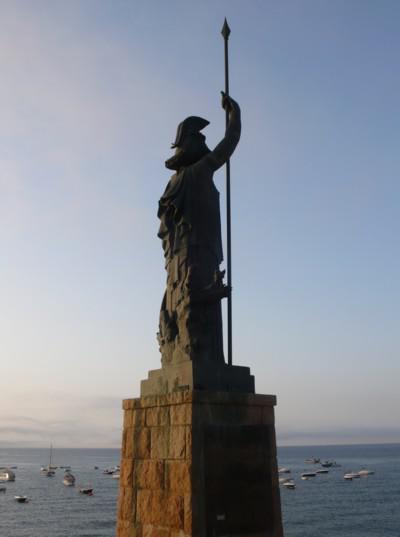 The water was still fresh and a curious seagull was inspecting us when we went into the sea.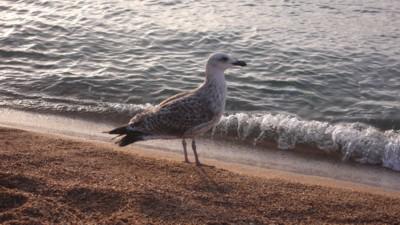 After the bath Dona invited me for a croissant to a nearby old café. We had hardly started eating when Maria dropped in, a friend I knew from India, a doctor from Barcelona. She wanted to buy some croissants for her mother who lives in Tossa, and so we sat together for a chat.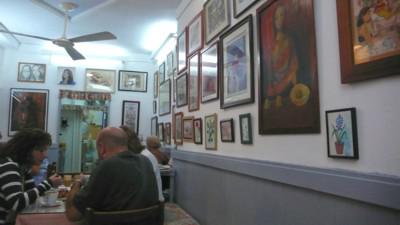 After Maria had left we still sat there for a while talking about "strange encounters" with the subtle world when you are open and not expecting anything.
After Maria had