I love the front of Soughton Hall Country House Hotel in Flinshire, Cheshire because of it's gorgeous creeping vines that change color with the seasons. It looks beautiful no matter the time of year but it's particularly beautiful during an Autumn wedding.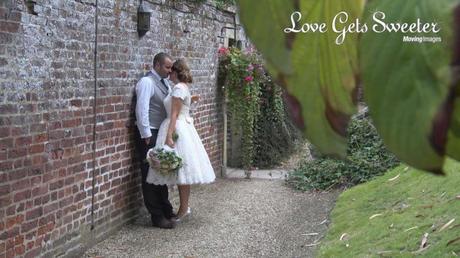 Rebecca and Ben were the lucky winners of a Bride Magazine (Cheshire and Lancashire Bride) competition to win £500 towards their wedding videography with Love Gets Sweeter Wedding Films. They said they were over the moon as she'd seen me in the magazine and had wanted to enquire so it was really fate that brought us together, don't you think? From the moment I met them I knew I'd adore spending the day filming them and I wasn't disappointed.
Click here to read more and see their wedding highlights film
Rebecca got ready at her Mum and Dad's beautiful home in Pencoed, Llanasa (the cutest village ever, no numbers and just house names!). Michelle Sisson was already getting the girls beautified when I arrived (I LOVE Michelle, she's so nice and super talented) and I was soon swooning over Rebecca's amazing tea length dress and fluffy petticoat. I know I always say this but I really do love being there in the morning filming all the bubbles of excitement coming to the surface as the clock ticks away. It's possibly the best part of the day! The boys didn't disappoint either, at first they were a little reserved but they were soon laying in bed together for photos and getting nice and close…turned out to be a great ice-breaker haha.
The girls were soon helping Rebecca get ready before she glided out to show her parents. They looked super proud and everyone's smiles were so huge I pretty much left skipping to the car in excitement for the rest of the day!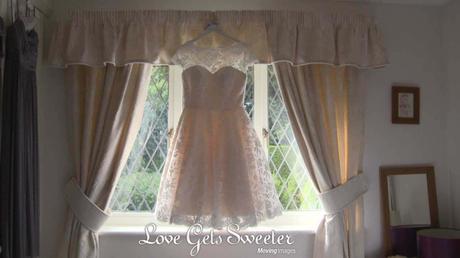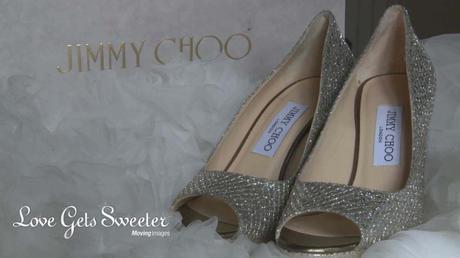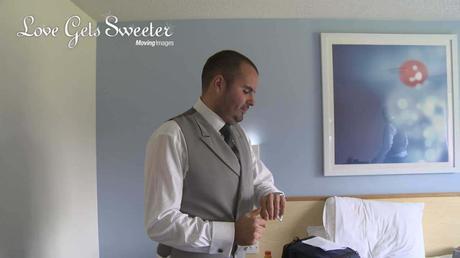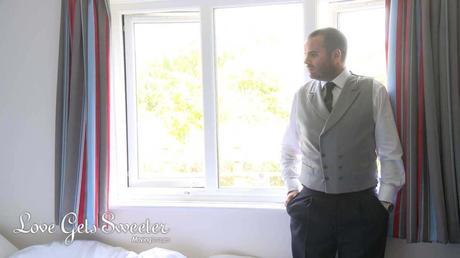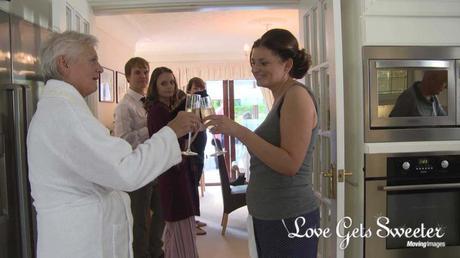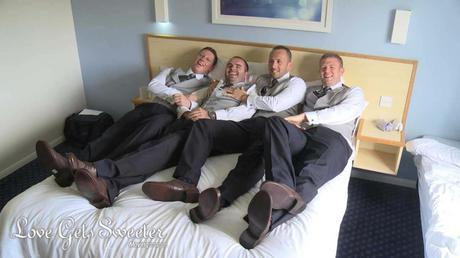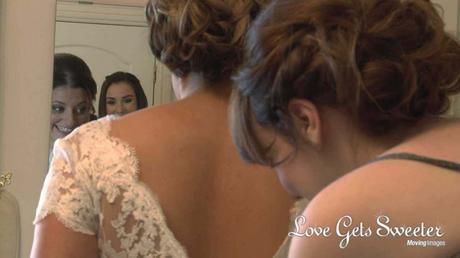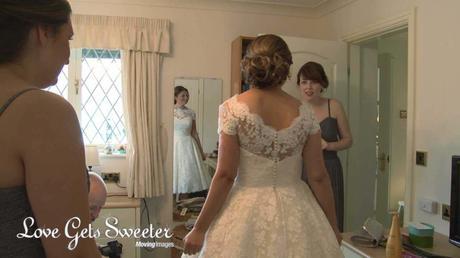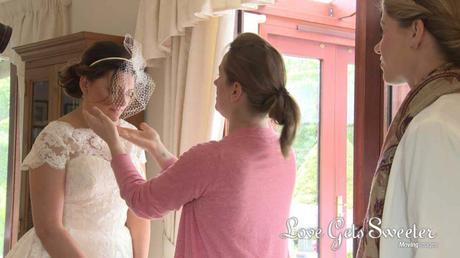 Ben waited in the in the ceremony room, occasionally sneaking a peek out the window to see if Rebecca had arrived. She was soon making her way down the drive in her vintage wedding car and looked glowing as she stepped out and made her way upstairs to meet her Husband to be.
The ceremony was lovely and Ben cracked a few jokes after the registrar had the odd hiccup during the service and after some fun readings, vows and exchanging their wedding rings they were soon announced as husband and wife and free to head outside to start the celebrations! Guests enjoyed a glass of fizz on the lawns at the front of the house while their photographer, Matt Bowen, arranged the family group photos before whisking the happy couple off in to the surrounding gardens for some gorgeous couple portraits.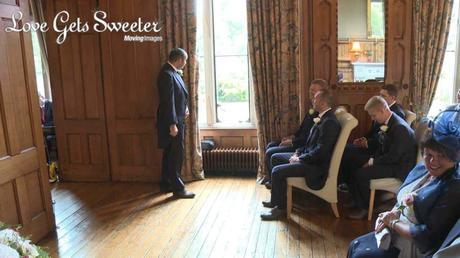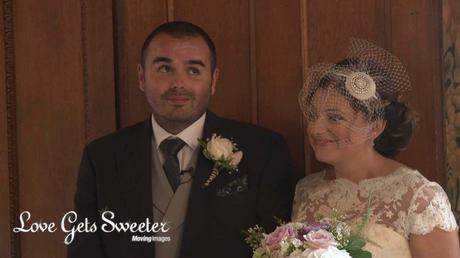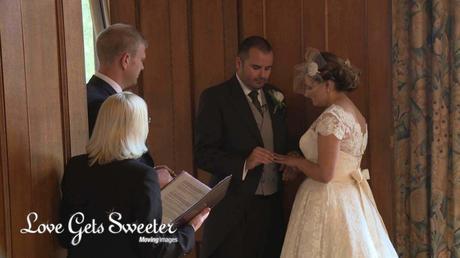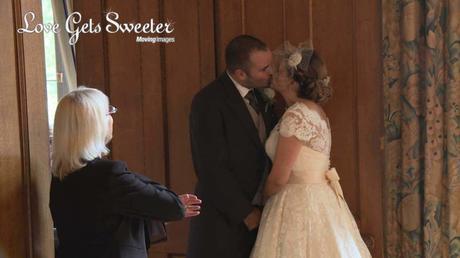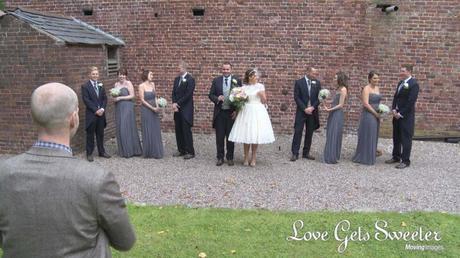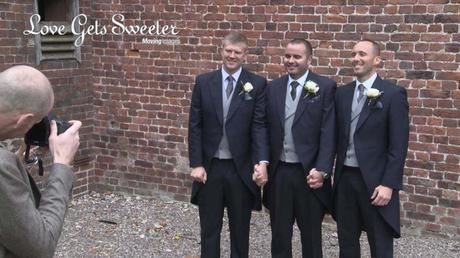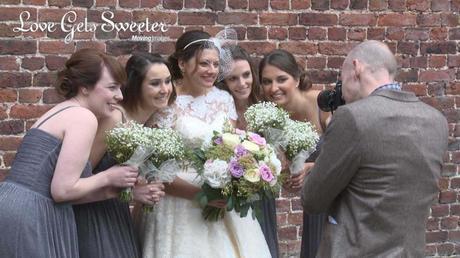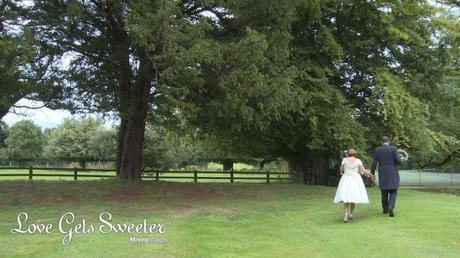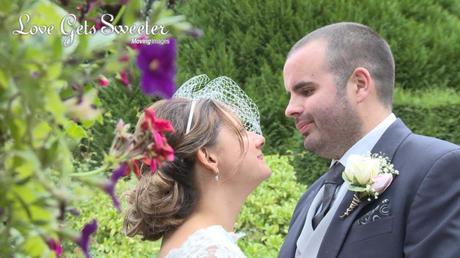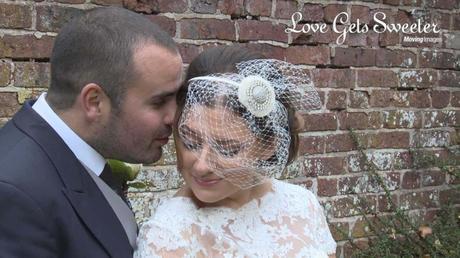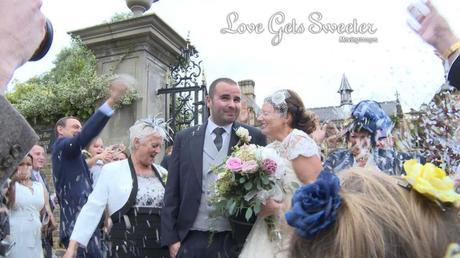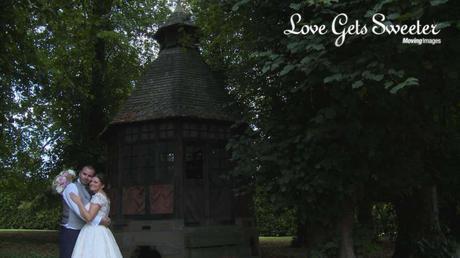 Guests were soon ushered in to Soughton Hall's garden marquee ready to enjoy the speeches and wedding breakfast. The couple were announced in to Jess Glynne and rapturous applause. They didn't stop grinning the whole way round and kept up those smiles during some really funny speeches. Dad said some cute things about his daughter who clearly meant a lot, Ben had the guests in stitches with his personal stories and the Best Men did a good job at keeping that laughter going (but sorry guys, I think Ben gets the award for best speech at this wedding). After all that guests still weren't laughed out and were not only prancing around in the Photobooth props but also doing drinking games around the tables (we even spotted a few of the guests going around and sharing the game to other tables so they could join in!).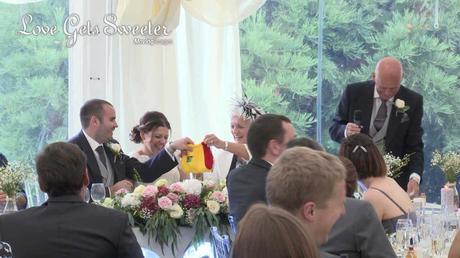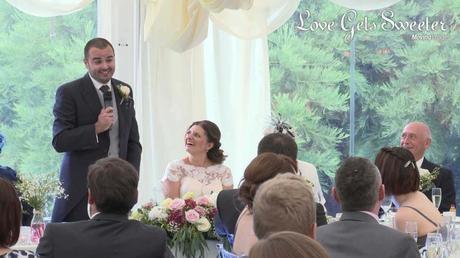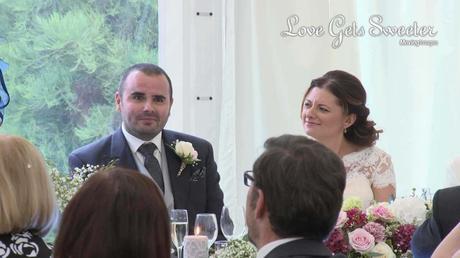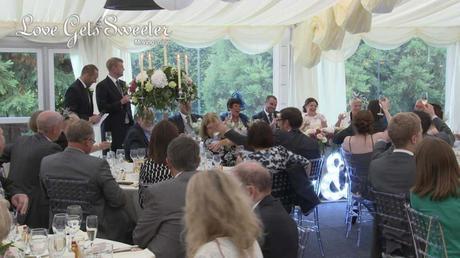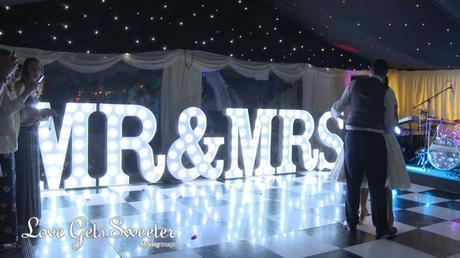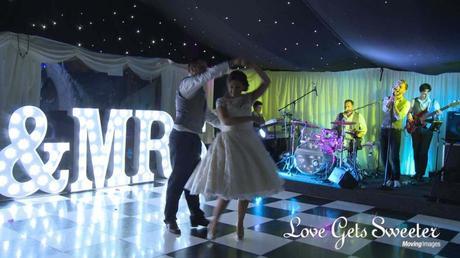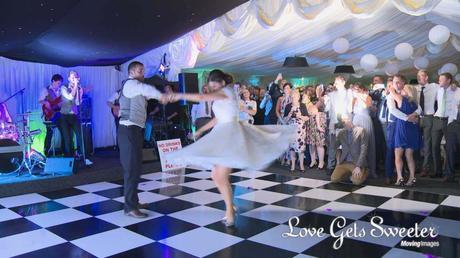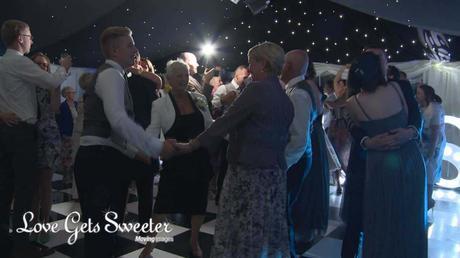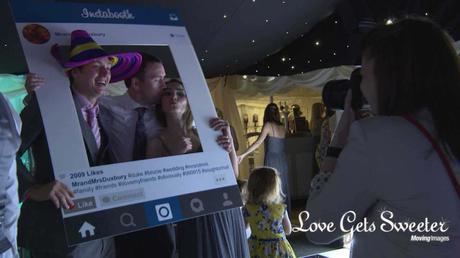 As the light was so nice Matt took them out for a few cheeky photos before they came back to enjoy their first dance as husband and wife. Guests soon joined them on the floor as their band, The Celebrities, performed Take That's Rule The World and were soon performing some ace party tunes to keep the dancefloor full all night…
I've had the pleasure of filming at Soughton Hall on a couple of occasions now so if you're planning a wedding there and love what you see why not get in touch?
Wedding Ceremony and Reception – Soughton Hall, Flintshire
Wedding Photographer – Matt Bowen, Northwich, Cheshire
Wedding Hair and Make-Up – Michelle Sisson, Manchester
Wedding Band – The Celebrities, Cheshire