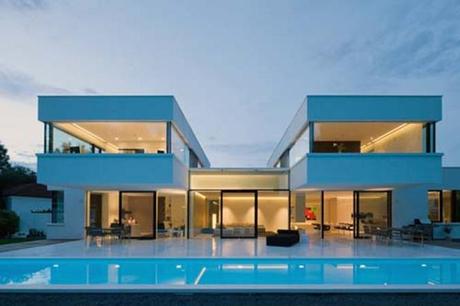 For the past couple of decades, designers have been going for products that are more flexible in incorporating their designs, yet with durable finishes and a variety of colors. Thus the popularity of non-porous acrylic based surface materials such as Corian and Hi Macs are being used almost everywhere. In the project architect Karl Dreer incorporated the HI MACS® for his own private house. "HI-MACS® provides the opportunity of creating nearly any design in nearly any building — regardless of unusual weathering conditions, high degrees of moisture or enormous loads. It exceeds the standard material limits."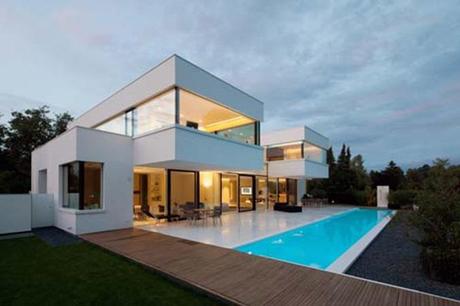 Window frames made out of HI-MACS® Arctic White, the gray pedestals are made from the material.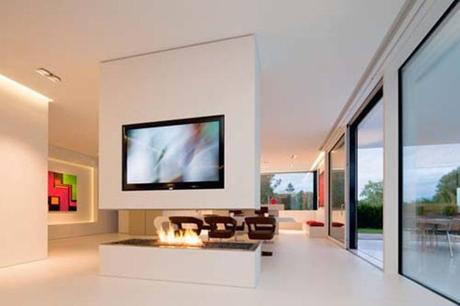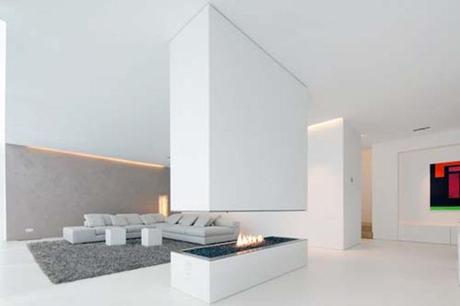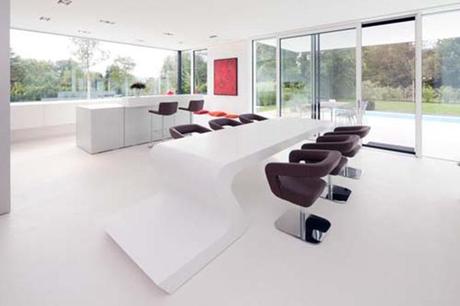 The dining room table is the central feature of the first floor and the link between the living room and dining area. The ability to thermoform HI-MACS® was critical in implementing the designed table.
In the kitchen all furniture including cabinet doors, worktop and sinks are made also from HI-MACS® with a special detail on the front milled cabinet doors.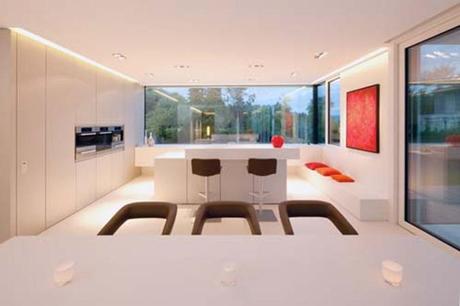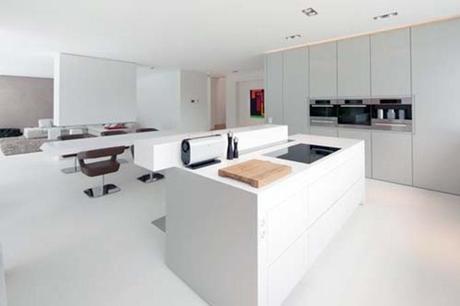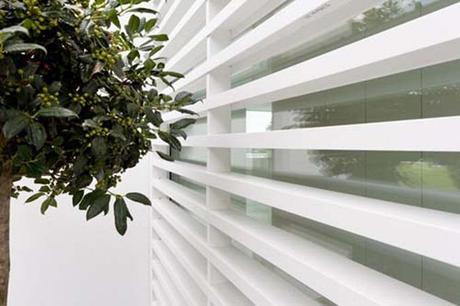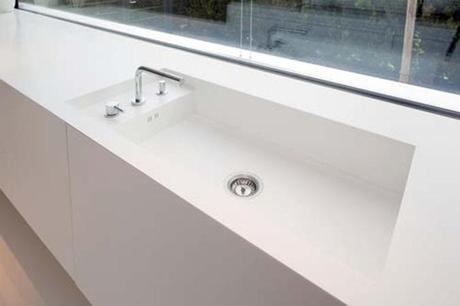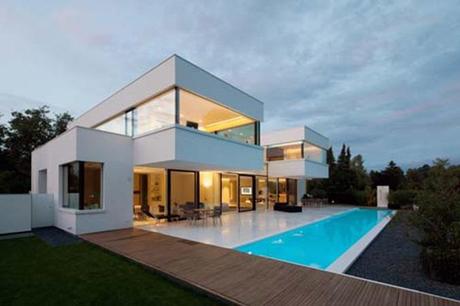 Hi-macs House, by Karl Dreer and Bembré Dellinger, photography by dirk wilhelmy
project: private house, ammersee, germany
period: 2010
design: karl dreer
fabrication: dreer gmbh – klöpfer surfaces, germany
project implementation: felix bembé & sebastian dellinger
material: hi-macs® arctic white, concrete grey
photographer: dirk wilhelmy
via: designapplause