Who doesn't love apples? Think of all the things you can make with them. Hot apple cider! Apple pie! Caramel apples! Apple preserves! And the list goes on. There are so many different varieties of apples, each with their own unique taste. My favorite varieties are Gala and Red Delicious, but during the fall I prefer Braeburn. Last year my husband and I went to an apple orchard for the first time and came home with so many apples that we couldn't eat them all ourselves! We shared the rest with our neighbors. The trip to the orchard was so much fun! We're planning another visit soon.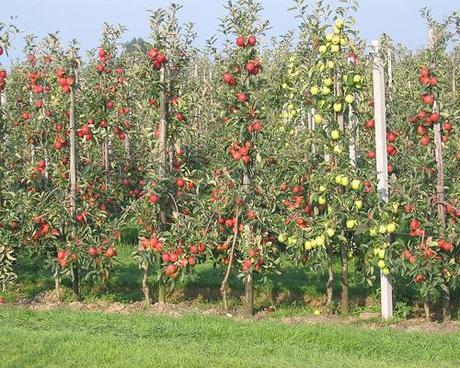 Besides cooking delicious aromatic dishes with apples, you can also include them as part of your fall table decorations.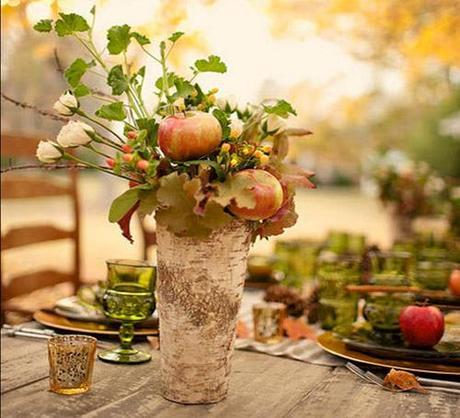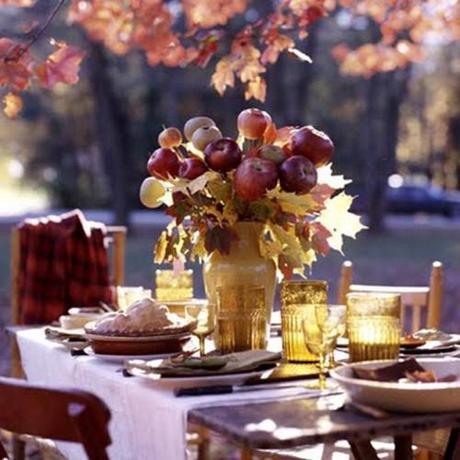 A few branches of apples can make a very simple and inexpensive centerpiece.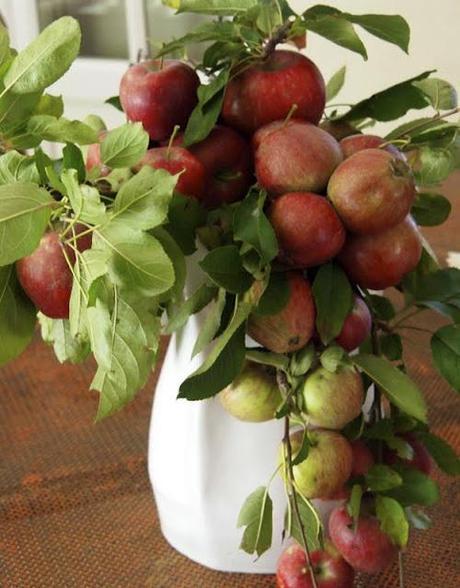 Immerse your favorite scented candle in a vase surrounded by apples. This can be placed anywhere in your home. It's very eye-catching.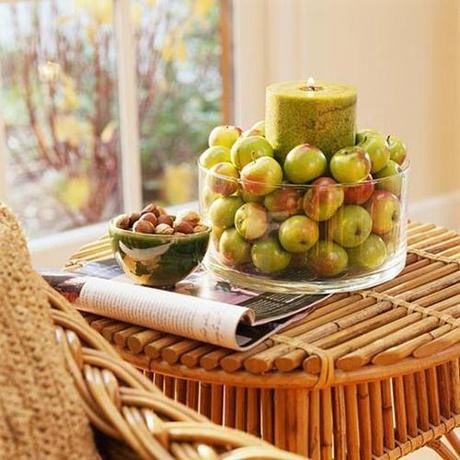 You can core out a few apples, carving out each one just enough to fit an unscented votive candle inside it. Then place them in a bowl to create a nice apple scent for your home.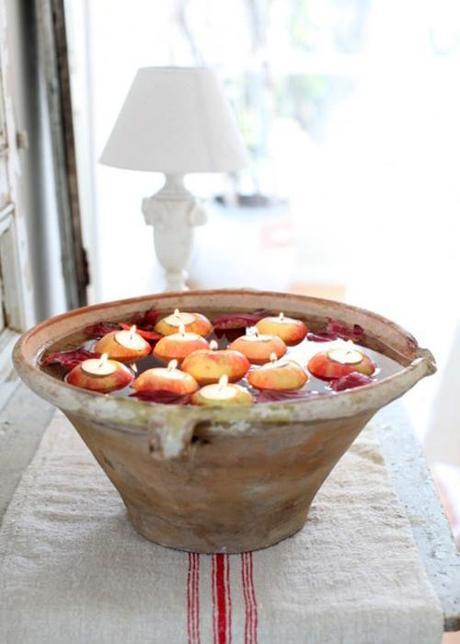 I shouldn't have written this post on an empty stomach, because all of a sudden I've got a craving for apple pie! It's one of my favorite desserts.
Anyway, these just a few samplings on how you can decorate your fall home with apples. Just be sure to wait until you've finished eating!
Simone

Part 1, Part 2, Part 3

Posted in

Design tips
|
Tagged

design ideas, fall