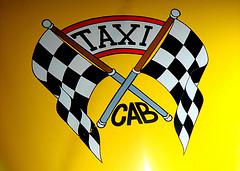 photo : Jan Tik
Vienna's old town centre is characterised by ancient buildings, the value of which are recognised world wide by their status as a UNESCO world heritage site. But an equally ancient attraction (which has free admission if you know where to look) is also an icon of this wonderful city.
St Fiakrius
The son of Celtic King Eoin ΙV, St Fiakrius was a hermit who established a hermitage in France (7th century). Unlike the modern meaning of hermit, the ancient term referred to someone who followed a monastic life.
So, St Fiakrius was a monk. He followed the teachings of the 6th century St Benedictine. His forte was in growing herbs and other medicinal plants.
The story is that Fiakrius escaped his royal roots by sailing to France from Ireland and approached the Bishop of Meaux for help to set up his own hermitage – a religious retreat. The Bishop promised him as much land as he could plough in a day upon which he could establish his hermitage. A local woman witnessed Fiakrius' work in the fields and reported him to the Bishop as being possessed by witchcraft!
Once the hermitage was established, Fiakrius used his skills to treat strangers in what you could call his hospice. But he wasn't all good. Fiakrius didn't forget or forgive easily. He banned all women –  on pain of severe physical infirmity – from entering his holy hospice. The site of his hermitage is today know as St Fiacre – en – Brie, in Ile de France region (in case you're wondering, that's in France!).
Despite what I would consider his despicable attitude towards women, St Fiakrius (as he later became known) has become something of a hero in France and further afield. He is the patron saint of gardeners – you will recognise statues and images of him as the man carrying a spade and basket full of vegetables- and quite randomly, coach and taxi drivers too!
Fiaker
Since ancient times, dignitaries and fragile folk have been transported by others in various ways. Early examples include the 'Litter' ,(a wheelless man-powered carriage) and cabs (simple open and sprung vehicles for up to 5 people, pulled by horses). In Vienna you will find Fiaker – horse-drawn carriages – whose name drives from St Fiakrius.
Fiaker is the Hungarian name for a cab (and driver) – which has been the term used since the 18th century, but only in Germany and Austria. Everywhere else they are known as 'Cabs' and more recently as 'Taxi's' (the origins of this are still up for grabs, so we won't go there!) – though this seems to relate more to mechanically powered transport than horse-drawn carriages.
In 1693 the Viennese authorities licensed cabs for the first time. By 1700, there were 700 in the city. In their heyday between 1860 and 1908, there were well over 1000 Fiaker operating in and around the old town!
More recent times have seen a tightening up of controls of the operations of Fiaker and there are now around 140 licensed operators, many of whose vehicles are 100 years or more old. Since 1998 Fiaker drivers have had to take a test to prove their competence and knowledge of the main attractions of the city. They are also required to wear traditional tracht and are therefore easily identifiable.
Fiaker are also governed in other ways by the authorities. Their charges are set for them for round trips from specific locations. You will find them in St Stephens's Square, Heroes Square and St Michael's Square behind the Vienna State Opera House.
Whilst you might think that the presence of Fiaker amidst the Gothic and Baroque buildings of the old town might pose something of a health and safety issue, do not be concerned. The amiable Austrians have given this much thought (as is typical of their eco-friendly ways) and since 2004 Fiaker have been charged with the responsibility of ensuring their beasts of burden keep the roads clean (so the horses wear nifty little nappies!) and there are hefty penalties if they fail to do so (I wonder if this is the pong penalty?).
Next time you are in Vienna look out for a friendly Fiaker and ask him to show you the other iconic sights of  the city. But also ask him about the Fiaker Museum in the 17th District, which gives free admission every 1st Wednesday in the month between 10:00 and 12:00. It's a little chaotic inside, but worth a visit to see more of these ancient Austrian artefacts.
And in case you're struggling for somewhere to stay whilst in Austria, please don't hesitate to contact me to see if Chalet Lowonahill is available!