Remember I wrote recently about my visit to the environs of Market Drayton? Here is the second garden I visited and one that has been on my 'must visit' list for quite while.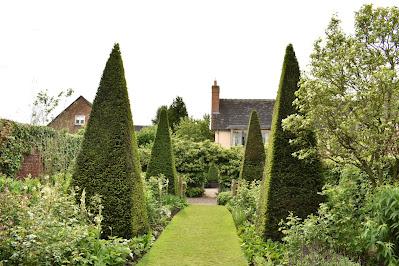 I always get a little anxious before arriving at a garden on my 'must visit' list as I worry that it might not be as good as I have been hoping. Wollerton Old Hall did not disappoint. I knew very little about this garden before visiting and was surprised to learn that it was started being planted in 1983 by Lesley and John Jenkins. It has the feel of a garden that has been there much longer.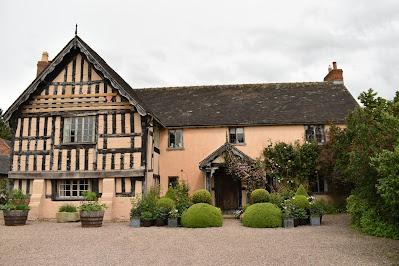 From the moment I arrived I thought this was going to be a special garden.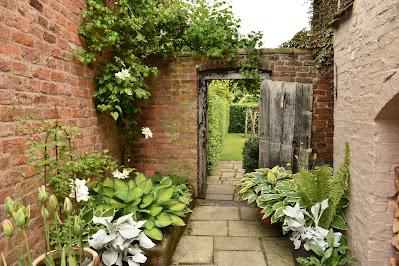 It draws you in so that you are eager to explore its delights.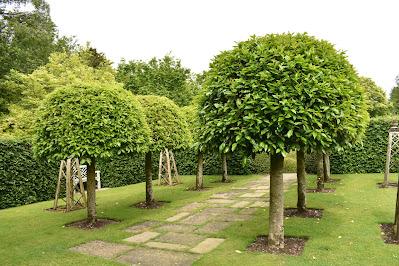 and there are so many delights. The garden is divided into distinct 'rooms' that each have a different character and feel. Yet they also link so that you do not feel disjointed as you wander from one to another.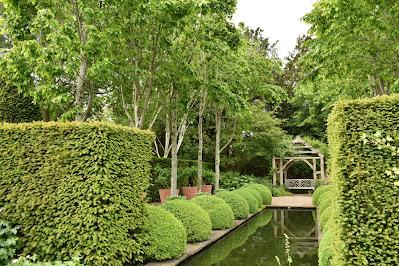 There are wow moments, the topiary at Wollerton Old Hall is a feature used to great effect and impact. It is skillfully maintained and adds good structure to the garden.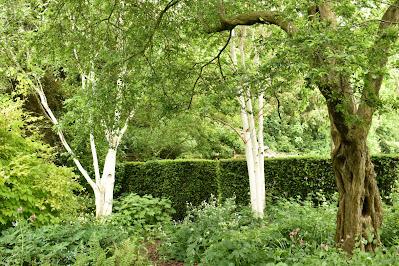 There are tranquil moments; this is not a huge garden and yet these spaces link together well and evoke their own mood and atmosphere.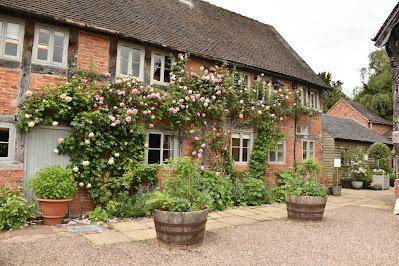 No space is left without planting, there are roses everywhere.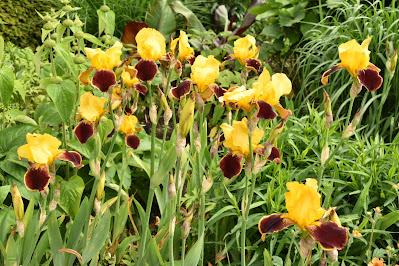 It was still iris time when we were there and they were looking amazing, like yellow torches lighting our way along the borders.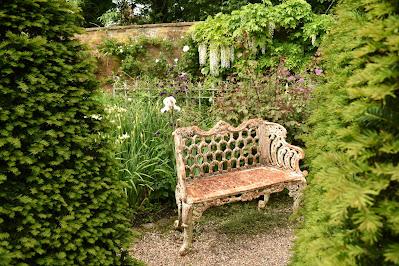 There are inviting seats begging you to sit, inhale the scent of the white wisteria beyond and just enjoy a moment of peace.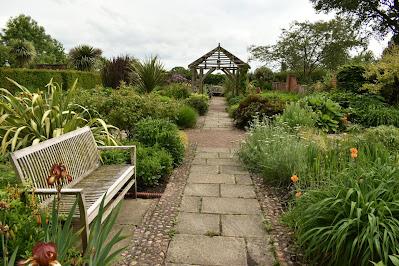 The paths keep drawing you forward.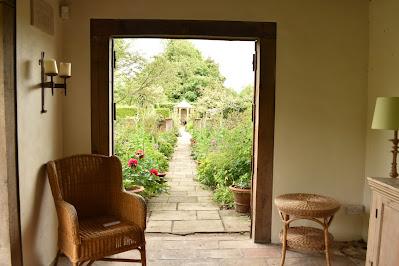 The garden works from inside-to-out. How I would love to spend a warm sunny evening sitting in this seat, enjoying the garden and sipping something chilled (ice and a slice....)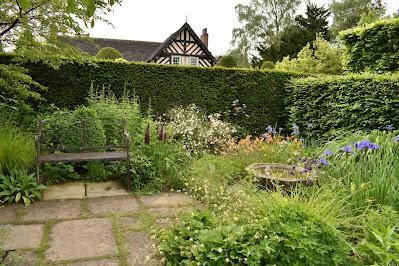 I found the spaces very relatable. This could be replicated in a small space. What a tranquil nook this is.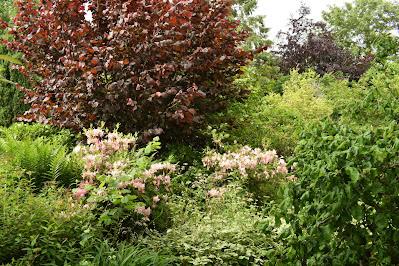 and at the bottom of the garden there is a wild garden,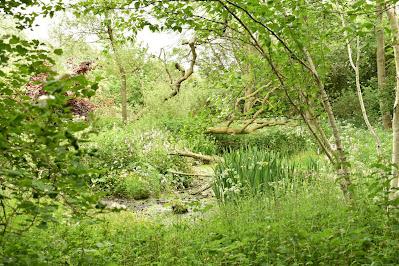 where the structure and design is left behind and there is abundance..... and probably fairies I think. If fairies were going to live at the bottom of the garden this is exactly where they would be.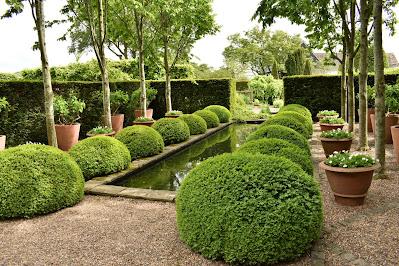 I left wondering why it had taken me so long to visit this garden, I will not leave it too long before visiting again.
A huge thanks to the Garden Media Guild for arranging the visit and to the family for making us feel so welcome.
Stay safe and be kind.