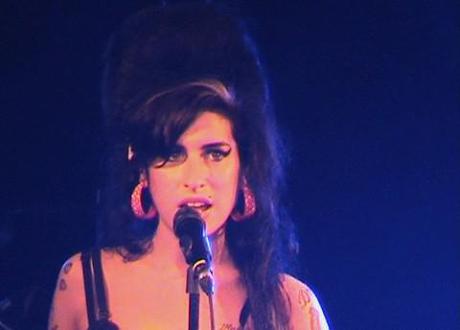 Amy Winehouse. Photo credit: nuflicks/frank hommel via Flickr
Amy Winehouse's hotly-anticipated posthumous album, Lioness: Hidden Treasures, is set for release on December 5th.  So what do the critics make of the material they've heard so far?
Lioness: Hidden Treasures is due to be released on 5th December, with one pound from every copy sold going to the Amy Winehouse Foundation.
Not the best. Writing in The Independent, Andy Gill said that although the album is better than posthumous releases from other artists, the dozen tracks that make up Lioness do not match up to Winehouse's previous work. According to Gill, this is because of the material available to producer Salaam Remi, which included "covers, outtakes, demos and the few new tracks Remi could scrape together".
Hit and miss. Neil McCormick agreed in The Telegraph, describing Lioness as "a pick and mix of the best of the leftovers". McCormick argued that posthumous albums in general rarely live up to expectations and do not always reflect the artists' own musical impulses: "Reliant upon the musical instincts of former collaborators and the impulses of bereaved family members and rights holders, there is a risk of lowering standards and potentially tarnishing an artist's reputation." However, McCormick identified two tracks, 'Like Smoke' and 'Between the Cheats', which he said gave a glimpse of the direction of Winehouse's third album had she lived.
Another hit? Having attended the preview of the album, The Guardian's Caspar Llewellyn Smith was wary of passing judgment after just one listen. However, Llewellyn Smith did suggest that the album had an unfinished feeling: "There are certainly times when [Winehouse's] vocal on a song sounds more like a sketch, even if she was an instinctive artist who appreciated the magic of capturing a first take."
Missing tracks. According to Amanda Dobbins at The New Yorker's Vulture blog, Winehouse's record company has another twelve tracks that the singer did not want released. But Dobbins suspected they may just see the light of day: "There are twelve or so Amy Winehouse songs sitting in a record office somewhere, just waiting to be leaked."
Video. The first single from the album will be 'Our Day Will Come', a cover of a 1960s doo-wop hit. A new video has been released to accompany the song, featuring archive footage and photographs of Winehouse.
See the Amy Winehouse tribute video for new single 'Our Day Will Come' below.