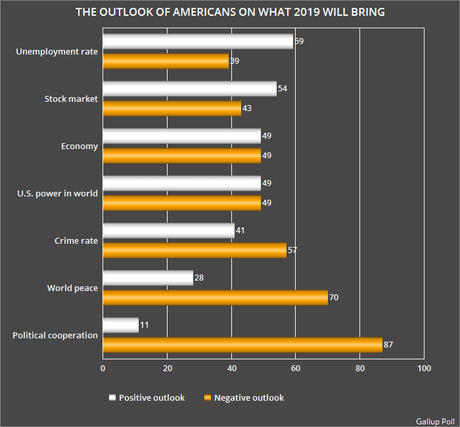 Will 2019 bring positive or negative changes? It seems that depends on specifics. In a new poll, Americans had mixed reactions to what the new year will bring.
They have a positive view of the unemployment rate and the stock market, thinking both will do well in 2019. They are split equally on both the economy and U.S. power in the world, with 49% being positive and 49% being negative about both.
The crime rate, world peace, and political cooperation were areas where the public had largely negative notions, believing that none of the three will improve in 2019.
The chart above was compiled using information in a recent Gallup Poll -- done between December 3rd and 12th of a national sample of 1,025 adults, with a margin of error of 4 points.